China has lifted pandemic-era restrictions on group tours for more countries, including four more lusophone destinations.
Equatorial Guinea, Cabo Verde, Mozambique and São Tomé e Príncipe were included in the third and most recent list of destinations allowed by the Chinese government for group tourism trips.
It was China's third list of countries to receive approvals. The first batch approved in January included 20 countries such as Thailand, Russia, Cuba and Argentina. The second batch in March included 40 countries, among them Nepal, France, Portugal and Brazil.
The decision was announced by China's culture and tourism ministry on Thursday, effective immediately, including key markets such as the United States, Japan, South Korea and Australia.
Prior to the pandemic, mainland Chinese tourists spent more than any other country's tourists when abroad, with a combined USD 255 billion in 2019 with group tours estimated to account for roughly 60% of that.
Their absence since the pandemic has led to financial troubles for many tourism-dependent businesses around the globe.
Chinese Tourism in Portugal yet to recover, after record drop in 2020
China has never explained its staggered approach to approvals but analysts have noted that the countries taking time to gain approval have had more political and/or trade tension with the world's second-largest economy.
Expectations that outbound Chinese tourism demand would come roaring back after borders were re-opened have to date been largely unfulfilled.
International flights in and out of China have recovered to only 53% of 2019 levels as of July.
That is in large part due to staffing issues for many global airlines that have limited the flying of more routes, slow visa issuance for Chinese travellers amid backlogs in many Western countries, and a sputtering domestic economy that is discouraging many holidaying Chinese from spending big.
Other articles
Angola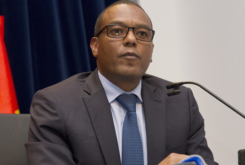 28 September 2023
Angola-China Mutual Investment Protection Agreement Ready for Signature
Angola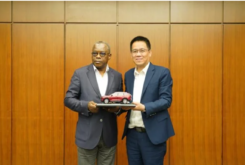 20 September 2023
Chinese Automaker Great Wall Says Angola a 'Key Market'