After a record fall in 2020, due to the covid-19 pandemic, Chinese tourism in Portugal continued to drop, according to the latest official statistics.
Until November 2020, the number of stays by Chinese visitors in Portuguese hotels fell by more than 63 per cent, the Portuguese statistics institute (INE) revealed last week.
In 2020, when the covid-19 pandemic hit Portugal, the slump in Chinese tourism was near 83%, according to the same source.
Chinese nationals lead demand for Portugal´s 'golden visa' scheme
Chinese tourism in Portugal was on an upward trend since 2020. In 2018, the number of Chinese tourists in the European country reached 315,000 people. In 2019, according to Tourism Portugal, growth was at around 18 percent in guests and 16 percent in overnight stays.
The fall in Chinese tourism was the steepest among Portugal's 17 main markets last year. Figures show a fall in non-European Union countries in general, except the United States, which saw the number of tourists double.
EU countries Germany, United Kingdom, France and Spain concentrated around half of overnight stays last year. According to data from INE, in the first 11 months of 2021 the number of Irish tourists almost tripled.
Other articles
Angola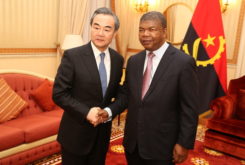 07 December 2023
China and Angola "An Example" for South-South Cooperation, MFA Says
Angola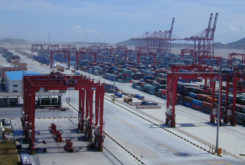 07 December 2023
China Eliminates Tariffs on 98% of Imports from Angola and Signs Investor Protection Agreement