China and Angola are "intensifying negotiations on a bilateral investment protection agreement", with Chinese companies bidding for major transport infrastructure projects, according to the Chinese diplomat in Angola, Gong Tao.
China continues to be "Angola's biggest trading partner, the country's biggest source of direct investment and an important infrastructure partner", Gong (pictured above) said in an interview with Angolan newspaper Mercado.  Investments by Chinese companies in Angola exceed USD 20 billion.
"The two countries are intensifying negotiations on the bilateral investment protection agreement, which will create better conditions to attract more Chinese companies to invest in Angola", the diplomat added.
China remains Africa's largest trading partner for 12 consecutive years
In 2021, bilateral trade between China and Angola reached USD 23.34 billion, a year-on-year increase of 41.4%. China's imports from Angola were USD 20.85 billion, and China's exports to Angola were USD 2.49 billion, an increase of 42.6% and 41.3% respectively.
"In recent years, China and Angola have continued to help each other promote socio-economic development. China-Angola economic and trade cooperation has a strong foundation and is highly complementary", Gong said.
Currently, the number of the Chinese community in Angola is between 20,000 and 30,000 people, "mainly with communication and public safety difficulties".
The diplomat added that China "actively supports the diversification of Angola's exports in order to promote the export of non-oil products" and invited Angola to participate in the China-Africa Economic and Commercial Expo and China International Import Expo and announced the implementation of zero tariffs on 98% of Angolan products.
"Currently, the Covid-19 pandemic has created challenges for Chinese companies. According to these companies, compared to other African countries, Angola has many administrative approval procedures and takes a long time, namely the procedure to obtain an Angola work visa, which affects its employees working here", Gong said.
In terms of Angolan advantages, conditions such as airports, ports and roads including the "Lobito Corridor" are "relatively advanced, which can radiate to neighboring countries markets and increase its own investment value", the diplomat added.
"We are happy to see that in recent years the Angolan government has focused on reforms and market opening, adopting several measures to improve the business environment, including economic diversification, the Privatization Program, revision of the Private Investment Law, which have already achieved results", the Chinese ambassador said.
CITIC and Shandong Port Group to manage cargo terminal at Lobito Port in Angola
China, Gong underlined, "pays attention to investment cooperation with Angola and is willing to promote more Chinese companies to invest in Angola, to contribute more to Angola's socio-economic development. At the same time, it is hoped that the Angolan side can continue to deepen reforms and widen openness, create a better business environment on the existing base, solve investors' difficulties and problems in a timely manner, and attract more investors to Angola".
Chinese companies have structuring projects in different areas, including the donation project for CINFOTEC Huambo, Caculo Cabaça Dam, Luanda's New International Airport. In addition, Chinese companies are interested in the concession projects for the Benguela Railway, Port of Lobito and Luanda Surface Metro, as well as investments in agriculture, fisheries, aquaculture, copper exploration and clinker production.
In the coming years, China will "carry out exchanges of governance and state administration with Angola, share Chinese experience in reform and opening up, provide complementary advantages in the field of economy, trade and investment, implement the outcomes of the 8th FOCAC Ministerial Conference, strengthen communication and coordination at all levels of government and plan the direction of field cooperation, encourage exchange and cooperation between industrial and commercial enterprises, provide more convenience and support, for mutual benefit".
China is offering Angola an additional million doses of vaccines, opening "green corridors" for the export of Angolan agricultural products to China and offer trade finance to support exports and SMEs.
About Angola´s debt to China, the ambassador said, Beijing actively implemented the G20 initiative for debt support (DSSI), as well as the G20 consensus on extending the debt relief initiative until the end of the year. "The Export-Import Bank of China and the Angolan Ministry of Finance reached a debt mitigation agreement, in addition, the China Development Bank and ICBC also followed the debt mitigation initiative to take action, and reached an agreement with the Angolan side", Gong added.
"China is confident in Angola's ability to honor its debts. By the way, if you take note of my words about the annual value of Angola's exports to China, I promise you will stop thinking that the China-Angola bilateral debt is a serious problem", the diplomat stressed.
Other articles
Angola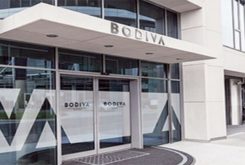 10 March 2023
Stock trading on Angolan stock exchange BODIVA "modest" after two bank IPOs
Angola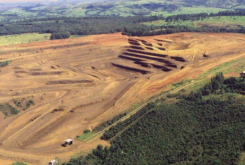 07 March 2023
Legal Update/Angola: Mining sector foreign exchange regime