China and Hong Kong are among top investors in Angola, according to the chairman of the Board of Directors of Angola´s investment agency (AIPEX), António Henriques da Silva.
Of the 444 investment projects registered in the country, representing a total of USD 4.512 million, 312 are in the implementation phase, two to be implemented, 11 canceled and one suspended, Henriques da Silva added.
The countries and regions with the highest volume of investments are the  United Arab Emirates, China, Germany, France, Belgium, Hong Kong and Portugal, according to the AIPEX chairman.
CITIC and Shandong Port Group to manage cargo terminal at Lobito Port in Angola
South Korea is promoting an industrial technology center in Angola´s Luanda Special Economic Zone, that could be completed by the end of the year.
"The highest points of our cooperation are in the fields of technology and industry", said the Korean ambassador in Luanda, Chang-Sik Kim, after an audience with the Angolan President, João Lourenço. Angola and South Korea completed 30 years of diplomatic relations on 6 January.
Chang-Sik Kim expressed his country's interest in expanding cooperation in the field of education, through training Angolan teachers. "We also want to establish exchanges in the agriculture and trade sectors, and create other project opportunities, such as training teachers in schools in Cuanza Norte", he explained.
Other articles
Angola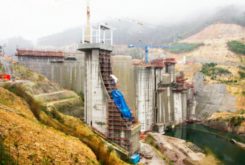 16 August 2022
China-financed Luachimo Hydroelectric Dam in Angola readies for start-up
Angola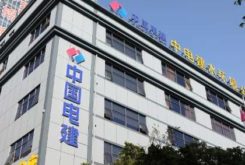 11 August 2022
Power China International eyes hydro projects in Angola