The second China-Africa Economic and Trade Expo will be held this month in Changsha, Hunan province, at a time of booming trade and investment ties.
Qian Keming, vice-minister of commerce, told a news conference in Beijing last week that Chinese imports from Africa increased by 46.3 percent to USD 59.3 billion during the January-July period. In addition, imports of agricultural produce such as rubber, cotton and coffee doubled over the same period last year.
He noted the rebound in foreign direct investment in Africa and the deepened infrastructure cooperation showed Chinese investors' strong confidence in Africa.
According to the official, China's industry-wide FDI in Africa reached USD 2.07 billion in the first seven months, exceeding pre-COVID-19 levels in 2019. And the contract value of newly signed projects and volume of contract business by Chinese enterprises in Africa increased by 8.2 and 7.8 percent respectively during the January-July period.
Qian said China will continue to build a wide range of platforms for exchanges and cooperation between companies on both sides. More efforts will also be made to promote bilateral cooperation in emerging fields such as aviation, finance, tourism, digital economy, marine economy and green economy.
Themed "New Start, New Opportunities and New Accomplishments", the Changsha event will be co-organized by the Ministry of Commerce and Hunan's provincial government from September 26 to 29, according to Qian.
Debt Forgiveness and Infrastructure Financing to Top FOCAC 2021 Agenda
Covering an exhibition area of 94,000 square meters, the expo is expected to attract more than 9,700 participants, including 50 embassies of African countries in China, six international organizations and more than 900 enterprises, said He Baoxiang, vice-governor of Hunan province.
According to him, 18 supporting activities will be planned during the event, covering a wide range of topics including food and agricultural products, medicine and health, infrastructure and financial cooperation.
The first China-Africa Economic and Trade Expo was held in Changsha in June 2019. Eighty-four deals worth USD 20.8 billion were inked between China and African countries during the three-day expo in 2019, covering a wide range of areas, including trade, investment, infrastructure, agriculture, manufacturing, aviation, tourism and sister city relations.
Other articles
Angola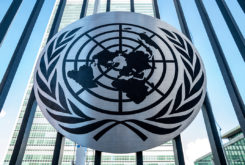 31 January 2023
Mozambique and Cabo Verde to lead Portuguese-speaking countries GDP growth in 2022
Angola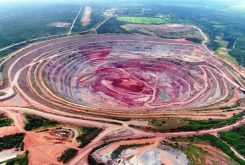 27 January 2023
Chinese-owned company to start mining Niobium in Angola