A "key Asian trading house" will take half of the production of the UK facility that will process rare earths from Angola´s Longonjo mine, under a Memorandum of Understanding with mining company Pensana.
Initial feedstock from Angola will be shipped to Saltend rare earth separation facility in the Humber Freeport (UK) as a clean, high purity mixed rare earth sulphate (MRES) from the Company's Longonjo low impact operations in Angola, according to a company statement.
"A state-of-the-art concentrator and MRES processing plant are being designed by Wood to the highest international standards. They will be powered by minimal carbon hydro-electric power and connected to the Port of Lobito by the recently upgraded Benguela railway".
Angola Rare Earths Reserves at Pensana Site "2.3 Times larger"
"We continue to have very positive discussions with some of the world's major automotive and wind turbine manufacturers, who recognise the strength of Pensana's model and the security of supply we can provide for these essential industries", Pensana Chairman, Paul Atherley, said.
"With only one major magnet metal rare earth producer outside China, transparent and independent capacity is urgently required, particularly in Europe", the executive added.
Front-End Engineering Design (FEED) for each of Saltend and Longonjo is now complete, according to the company. The estimated capex has been reduced from USD 525 million to USD 494 million (Saltend USD 195 million and Longonjo USD 299 million). A comprehensive value engineering and optimisation programme is well advanced and is expected to be reported next month, with further reduction in the capital costs.
Angola Rare Earths Mining Project 'Critical' to Global Supply Chain Independent of China
Pensana underlines that "Angola continues to de-risk as an investment destination with Moody's credit rerating, the recent World Bank Group Angola Economic Update and positive comments by Christine Lagarde, Chairman of the IMF".
Recently, it has been reported that mining giants Anglo American, De Beers, Rio Tinto and other majors are now re-investing in the country.
Pensana will host a UK Department of International Trade trip to Angola at the end of this month, with delegates from several major mining houses and UK Export Finance. As part of the trade summit, the delegation will be visiting the Longonjo site, traveling via the recently upgraded USD 2 billion Benguela railway line, which provides a direct link from Longonjo to the Port of Lobito.
Other articles
Angola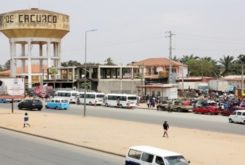 22 March 2023
Chinese entrepreneurs open new shopping center in Angola´s Luanda province
Angola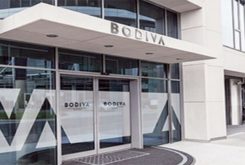 10 March 2023
Stock trading on Angolan stock exchange BODIVA "modest" after two bank IPOs