Angola's rare earths (REE) mining project is considered 'critical' to a global supply chain independent of China, according to a new study.
The US Foreign Policy Research Institute essay states there are currently 16 UK mineral corporations exploring rare earths and refined metals expansion, including larger corporations like Glencore, Rio Tinto, and Broken Hill Propriety (BHP).
"Mineral corporation Pensana recently won a bid to build mineral extraction plants in Angola, the first British-affiliated REE facility scheduled for operation in a decade. The establishment of this facility aligns well with US foreign policy, and Africa has quickly become a priority destination for critical mineral extraction", the study adds.
Angola Rare Earths Reserves at Pensana Site "2.3 Times larger"
The REE study says that China's dominance over global critical mineral supply chains presents one of the largest strategic vulnerabilities to the United States and its allies since the Arab oil embargo-triggered energy security crisis of the 1970s.
Following publication, Pensana's Chairman Paul Atherley welcomed FPRI's "recognition of how crucial Pensana's projects are to developing a sustainable global rare earth supply chain".
"As the essay explains, our Saltend facility in Humber and Longonjo project in Angola align well to US policy making. They also support UK Government ambitions to bring high value manufacturing jobs back to Britain and develop in-country manufacturing in support of the burgeoning green economy", Atherley stated.
Other articles
Angola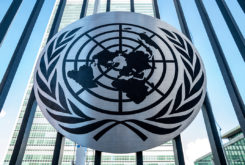 31 January 2023
Mozambique and Cabo Verde to lead Portuguese-speaking countries GDP growth in 2022
Angola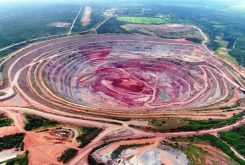 27 January 2023
Chinese-owned company to start mining Niobium in Angola