Chinese private investments are welcomed in Angola's central region to boost regional socioeconomic development, the governor of Huambo province has said.
Lotti Nolika, governor of central Angola's Huambo province(pictured above), held a working visit with the Chinese Ambassador to Angola, Gong Tao, at a Chinese-donated training center in Huambo Province at the end of last week.
Nolika pledged to enhance partnerships with Chinese entrepreneurs in agriculture and industry, adding that Huambo has various practical cooperation projects with China.
China to strengthen "strategic alignment" with Angola in human resource training and youth employment
Gong Tao said the Chinese investments fit well with Angola's development policies and economic diversification.
"The province's development potential might interest Chinese entrepreneurs for continuous investment in more areas of this region."
Angola´s Caculo Cabaça, under construction in Cuanza-Norte province, will boost energy access in the center of the country, through the Huambo-Lubango link.
Mota-Engil to invest USD 450 million in concession for Lobito corridor in Angola
The contract with China Gezhouba Group for the construction of the dam, valued at around USD 4.5 billion, includes all the transport links, totalling more than 1,300 kilometres.
Other articles
Angola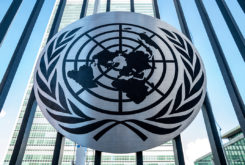 31 January 2023
Mozambique and Cabo Verde to lead Portuguese-speaking countries GDP growth in 2022
Angola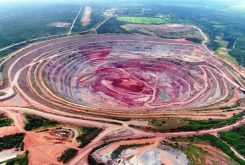 27 January 2023
Chinese-owned company to start mining Niobium in Angola