ViniPortugal will organize a series of initiatives to promote its Wines of Portugal brand in China, throughout the month of November in cities like Xiamen, Shanghai and Macao.
The first initiative takes place on November 6th, at The Westin Xiamen, with a wine test targeted at 150 professionals, with the aim of promoting producers without distribution in China and provide the opportunity to enter this market , according to a statement.
Another goal is to enhance the increase of the partner base of the producers who already have distribution within the country.
Portugal Pavillion Returns to China International Import Expo (CIIE)
ViniPortugal will also be present at ProWine Shanghai, which runs from November 8th to 10th at the Shanghai New International Expo Center (SNIEC) and celebrates its 10th edition.
Through its own stand, with 36 national producers, ViniPortugal will strengthen the positioning of Portuguese wines, promote experimentation and reinforce the image of the Wines of Portugal brand among the professionals and consumers of the Chinese market.
Finally, on November 14th, MGM Cotai, in Macao, will host a Grand Tasting of Portuguese Wines, addressed to 150 professionals.
Authorities from China and Portugal visit Marmeleira Wines at 5th China International Import Expo
Regarding the presence of ViniPortugal in China, Frederico Falcão, president of ViniPortugal, stated that "these international presences are very important to leverage the notoriety of Portuguese wines across borders".
"China is a market with enormous business potential, which is beginning to have a greater interest in high quality wines and where we intend to strengthen the presence of our national wines, which by their characteristics and diversity have a large margin to grow in this market", Falcão added.
ViniPortugal is the inter-professional association for the international promotion of Portuguese wines. Its mission is to promote the image of Portugal as a wine producer of excellence, valuing the brand Wines of Portugal, contributing to a sustained growth in the volume and average price of Portuguese wines.
Other articles
China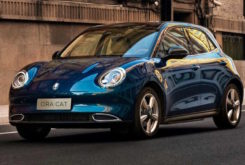 30 November 2023
Great Wall Motor Eyes Portugal in European Expansion
Brazil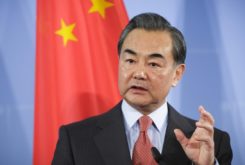 30 November 2023
Chinese Foreign Minister Calls for Lifting China-Brazil Ties to New Level