Portugal will be represented by AICEP – Agency for Foreign Trade and Investment with an institutional pavilion at the China International Import Expo (CIIE), from 5 to 10 November in Shanghai.
CIIE is considered one of the largest import exhibitions in the world and has the participation of more than 60 countries and international organizations.
Portugal has had an active participation in this competition under the auspices of AICEP, both through a physical pavilion (editions of 2018 and 2019), and through virtual presence given the pandemic restrictions in 2020, 2021 and 2022.
Authorities from China and Portugal visit Marmeleira Wines at 5th China International Import Expo
In light of the total lifting of sanitary restrictions in China, AICEP is again organizing a national flag in physical format, aimed at promoting Portugal in the areas of trade, investment and the image of the country.
The pavilion, with about 140 square meters, will highlight the competitive advantages of various sectors of the country, namely Automobile, Food, Construction Materials, House, Fashion, Forestry, Cultural and Creative Industries, ICT, Environment, Water and Energy, and Mobility.
Quinta da Marmeleira brings wines from Portugal to China International Import Expo
"The current edition of CIIE is part of China's reopening to the outside world, with strong adherence not only of the traditional partner countries of China (Middle East, Southeast Asia, among others), but also of several Member States of the European Union", Aicep said in a statement.
"As an event organized by the Ministry of Commerce of the People's Republic of China, CIIE aims to serve as a platform for the introduction of quality international products in the world's largest consumer market", it added. "The fair is considered of great importance by the Chinese government, so the participation in this fair of any institution or business entity that works (especially in physical format) this market constitutes a unique opportunity for the strengthening of the image of Portugal in China".
More than a million visitors moved to the Shanghai National Exhibition and Convention Centre in 2019, half of whom were professional buyers, with this number expected to be surpassed in the 2023 edition.
Other articles
China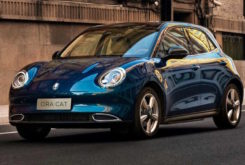 30 November 2023
Great Wall Motor Eyes Portugal in European Expansion
Brazil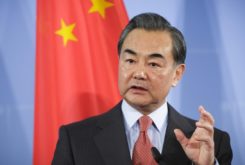 30 November 2023
Chinese Foreign Minister Calls for Lifting China-Brazil Ties to New Level