Winemaker Quinta da Marmeleira will bring its wines from Portugal to this year´s China International Import Expo (CIIE) in Shanghai.
Marmeleira, which has distributed its wines in Macao and in mainland China under a strategic partnership with Chinese state distribution group Nam Kwong, will host tasting events at the global fair held in National Exhibition and Convention Center (Shanghai) from November 5 to 10.
"CIIE has become the place to be for global brands, over its five editions, and to have Quinta da Marmeleira wines there is to have a place on the global stage", a source from the Portuguese group said.
Portugal-China Trade and Investment to Hit New Records Post-Pandemic
Quinta da Marmeleira, owned by Wu Zhiwei, is one of the main producers of wine in the Carregado region of Portugal, municipality of Alenquer, north of Lisbon.
The CIIE business exhibition consists of six areas – food and agricultural products, automobile, intelligent industry and information technology, consumer goods, medical equipment and healthcare products, and trade in services.
The exhibition will feature multiple Fortune Global 500 companies and many industry leaders. To date, the CIIE Bureau has released three lists containing 440 companies and 21 country and region pavilions.
Macau responds to China's call to expand international trade
In the 2019 edition of CIIE, Marmeleira signed a strategic partnership deal with Chinese state distribution group Nam Kwong, to boost the entry of Portuguese wines into mainland China.
The signature cerimony in Shanghai was witnessed by authorities from Portugal and Macau. Gradually, distribution has been expanding in continental China and has reached Beijing.
Marmeleira wines have become a force in the market of Macao, where they can be found among the wine lists of Wynn restaurant venues. 
Portuguese-Macanese group Quinta da Marmeleira joins wave of solidarity with Portugal
After a major investment and upgrade by Zhiwei in the winery, Marmeleira´s first bottles reached the market in 2018 under 3 different brands.
The "budget" brand is "Chamelaria", a red wine that combines aragonez, cabernet, castelão and other grape varieties. Mid-range "Amplo" is marketed both in red and white varities.
For the premium range, the company markets "Pugnaz" (red), selected from the best of the estate´s crop, combining Portugal´s "ambassador variety" – touriga nacional – with syrah and alicante bouschet. Another top variety – called "Etymon" – is planned, but will only come out in exceptional circumstances, like Douro´s "Barca Velha", Portugal´s most exclusive red wine. 
Other articles
Angola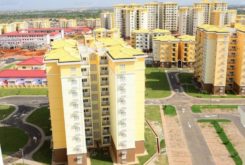 06 February 2023
CITIC rejects widespread construction defects in Angolan Kilamba Kiaxi housing project
China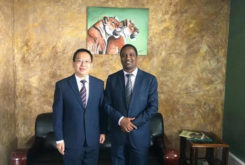 06 February 2023
China supports refurbishment of Guinea-Bissau parliament building