The launch of a Value-Added Tax (VAT) and energy sector reforms will be "crucial" for São Tomé e Príncipe for post-pandemic recovery, according to the International Monetary Fund (IMF).
Following the IMF Executive Board's most recent discussion on São Tomé and Príncipe, Tao Zhang, Deputy Managing Director and Acting Chair, said the country "weathered the pandemic's initial impact", with the authorities taking "appropriate corrective actions", leading to "encouraging preliminary information on end-2020 performance".
"The 2021 budget rightly focuses on addressing immediate social and economic needs, supporting the incipient economic recovery, and starting the gradual fiscal consolidation that is needed to preserve debt sustainability and external buffers", according to Zhang.
"In this context, it will be crucial to carry out the authorities' commitment to introduce a VAT in 2021 and contain spending dynamics going forward, particularly on personnel expenses. Accelerating reforms of the energy sector would also contribute to reducing debt and exchange rate pressures over time, strengthening energy security, and supporting long-term growth", he added.
According to the IMF representative, "it is also important to continue financial sector reforms, such as enhancing the central bank's capacity to monitor and manage vulnerabilities and risks in the banking sector, addressing legacy NPLs, and implementing the recommendations of the safeguards assessment".
"There is a pressing need to implement broad-based structural reforms that facilitate private investment and develop the tourism sector, such as further upgrading the national payments system, taking action to remove the country from the EU Air Safety List, and implementing planned infrastructure and climate adaptation projects", Zhang added.
In completing the second review of the Extended Credit Facility (ECF) arrangement for São Tomé and Príncipe, the IMF Executive Board decided to disburse about USD 2.73 million to the country to help meet the country's financing needs, support social spending and the post-pandemic recovery.
This brings to about USD 10.34 million São Tomé and Príncipe's total disbursements under the arrangement, worth about USD 18.15 million.
The Government of Sao Tome e Principe is currently looking for consultants to assist in the launch of its Green Energy Acceleration Plan.
Other articles
São Tomé e Príncipe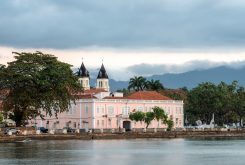 06 April 2021
Jordanian Businessman Vows to Invest USD 1.3 billion in Sao Tome Free Trade Zone
Angola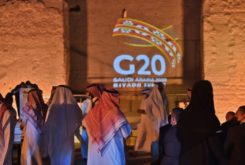 11 December 2020
Debt-Relief Initiative to Benefit Angola, Cabo Verde, Mozambique and São Tomé