The Government of Sao Tome e Principe is looking for consultants to assist in the launch of its Green Energy Acceleration Plan.
In a statement, the Ministry of Infrastructure and Energy says it has received financing by the African Development Bank,part of which will be used for payments under the contract for the developmentof an Green Energy Acceleration Plan for the long-term power system planning of Sao Tome Island.
This integrated resource plan is to guide the Government of Sao Tome "to accelerate its transition to clean energy with the integration of maximum variable renewable energy in the power system in order to reduce the actual dependency on the diesel generation to a mix of 50% of renewable generation by 2030", the call adds.
The main activities relate to the (i) update of the existing studies on electricity demand included in the Least Cost Electrification Plan, (ii) update of the foreseen generation mix based on the ongoing feasibility studies for mini-hydro and solar PV in Sao Tome, (iii) technical studies on the integration of VRE generation, (iv) assessment of the transmission and distribution network upgrades or expansion as well (v) as technical needs for investments in storage, including integration with the transport sector (vi).
"The client should be equipped with a dynamic tool to assess the power system planning needs", the Ministry adds.
The National Directorate for Energy (DGRNE) invites eligible consulting firms to indicate their interest in providing these services, submitting information indicating that they are qualified to perform the services and allowing for joint ventures to enhance their chances of qualification.
Eligibility criteria, establishment of the short-list and the selection procedure shall be in accordance with the African Development Bank's Procurement Policy Framework.
Other articles
Angola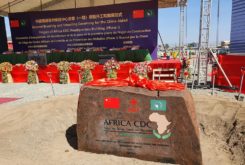 04 May 2021
Sino-African Relations to Recover and 'Remain Strong'
Angola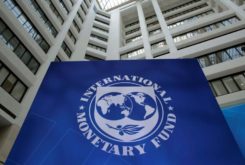 11 April 2021
IMF Improves Forecasts for Cabo Verde and Brazil, With High Ucertainty