Timor-Leste is looking to export vanilla and spices to China, building on coffee sales to the Chinese market, the country´s President said.
"Recently, we have seen a growing interest from China in Timorese coffee and we expect this to continue, and that Chinese buyers will start to take an interest in some of our other niche agricultural products such as vanilla and spices", President José Ramos-Horta (pictured above) said.
Over the past decade, he noted, "the total value of Chinese imports into Timor-Leste has tripled, from USD 21.5 million in 2010 to USD 69.2 million in 2019", while Timor-Leste's exports to China amounted to "only" USD 19.5 million.
ASEAN chair "optimistic" about Timor-Leste's accession in 2023
Speaking at the Chinese embassy in Dili, on the occasion of the 73rd anniversary of the independence of the People's Republic of China, the Timorese President listed support from Beijing "in areas such as education, infrastructure development, including roads and public buildings".
"China and Timor-Leste have always pursued a foreign policy of respect and inclusive and sustainable development", Ramos-Horta said.
"We share common interests in safeguarding peace and stability in the world and in our region. And we share common interests in the defense of international equity and justice. Both countries are committed to poverty alleviation, nationally and internationally," he said.
China and Timor-Leste relations "model for large and small countries treated as equals"
In this speech, Ramos-Horta underlined the "important" role that China plays "in the peace and development" of the region.
"China was the first country to establish diplomatic relations with Timor-Leste after we gained independence in 2002. And since we formally joined the international community as an equal sovereign state, China has continued to support us in many ways and shapes", he pointed out.
Other articles
Brazil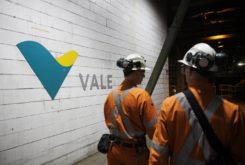 09 December 2022
Brazil mining giant Vale expecting pick up of Chinese demand
China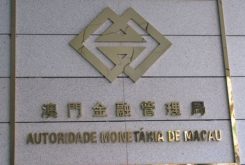 08 December 2022
Macau approves launch of second exchange for small Chinese companies