The Government of Timor-Leste is launching an international bid for the USD 135 million expansion of Dili Airport.
The pre-qualification round for the project of expansion of the country´s main international airport, extending the runway and constructing a new air traffic control tower with the reconfiguration of relevant facilities on the airside, was launched by the Ministry of Finance – Procurement Commission (CNA), that can be contacted through email pq055@cna.gov.tl.
The project is funded by a loan agreement between the Asian Development Bank (BaSD) and the Republic of Timor-Leste (RDTL), approved in September, in the amount of USD 135 million. The new airport is expected to boost the safety of the airport and attract more airlines, and as a result, more passengers and cargo to the airport.
Business Opportunity: Timor-Leste Launches Tender to Update Dili Urban Master Plan
The project will extend the airport's existing runway to 2,100 meters from 1,850 meters and build a new air traffic control tower, taxiways, and aprons, as well as an aeronautical ground lighting system. The project will meet international safety standards, which will help pave the way for Timor-Leste's accession to global and regional organizations, such as the World Trade Organization and the Association of Southeast Asian Nations (ASEAN).
ADB Transport Specialist Chaorin Shim said after the loan approval that "the Presidente Nicolau Lobato International Airport Expansion Project will provide safe and efficient air transport, enhance the country's connectivity and economic ties with neighbouring Asia and Pacific countries, and improve trade, investment, and the labour movement". "It will expand tourism and help the country diversify its economy."
The airport in Dili is the main gateway to Timor-Leste, with 90% of its passengers from overseas. Its short runway has limited the number of direct flights in the region, and the airport is connected to only three countries: Australia, Indonesia, and Singapore. The current runway does not meet the safety requirement of the International Civil Aviation Organization, forcing airlines to significantly limit the number of passengers and adopt extra safety measures to avoid penalties.
Other articles
Timor-Leste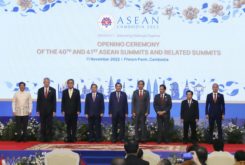 14 November 2022
ASEAN agrees in principle to admit Timor-Leste as 11th member 
Timor-Leste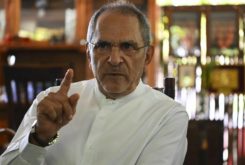 07 November 2022
China poses alternative to ASEAN membership says Timor-Leste president