Timor-Leste's coffee was featured at China International Import Exhibition, last week in Shanghai, opening up new export prospects.
East Timor has been an active participant in the CIIE since 2018. Over the past four years, the event has helped raise the profile of its Kopi Luwak in China, where a growing portion of its 1.4 billion people are becoming coffee lovers. Since last year's Expo, Kopi Luwak, as well as other types of East Timor specialty coffee, have secured orders worth USD 5 million.
In addition to the annual six-day event, Timor also enjoys the CIIE ripple effect throughout the year. The country has set up two pavilions within the pilot free trade zone in Shanghai and the city of Hangzhou, allowing for ever broader and deeper cooperation between the two countries, according to Xinhua.
China-Backed DTMB Project to Bring Digital TV to 190,000 Timorese
At the fourth China International Import Exhibition (CIIE), Bei Lei, executive curator of the Timor-Leste pavilion, said the country "has the best Kopi Luwak in the world, and it must be combined with the best coffee-making techniques".
Developed by Beijing OrionStar Technology Co., a coffee robot, wearing traditional timorese colored Tais cloth on its shoulders, served visitors the beverag. Timor's exhibition area has been expanded from a solitary shelf to two standard booths that span a total of 18 square meters and are free of venue fees.
Oil and Vaccine Aid from China and Japan Improve Timor-Leste Economic Prospects
Yang Xinbo, the company's senior product manager, said CIIE also provides his company with a great platform for exhibition and cooperation, as the robot and high-quality Kopi Luwak bring the best out of each other. "We are planning to establish long-term business ties and sell the combination to employee canteens and self-service cafes," he added.
The coffee industry is considered an economic pillar for Timor, a country with a land area of ​​around 14,800 km² and a population of 1.3 million people. Ultra-high standards for harvesting and processing grain have made organic Kopi Luwak an iconic product in the country, with annual production limited to around 800 kg.
Other articles
Timor-Leste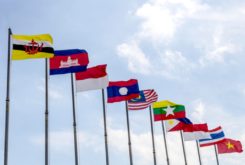 09 August 2022
ASEAN chair "optimistic" about Timor-Leste's accession in 2023
Timor-Leste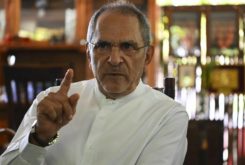 22 July 2022
Timor-Leste aiming to join ASEAN next year