Around 190,000 people in Timor-Leste will have access to Digital TV under a new DTMB project, backed by China.
Timor´s Minister of Parliamentary Affairs and Media, Francisco Jerónimo, along with the Chinese ambassador to the country, Xiao Jianguo, jointly inspected the village of Ulmera, in Liquiça province, on October 29. They also spoke with representatives of local residents, according to local media.
The pilot project of the DTMB digital television transmission system was implemented with the help of China.
Oil and Vaccine Aid from China and Japan Improve Timor-Leste Economic Prospects
The DTMB project, started in September 2019, will cover more than 30,000 families, benefiting around 190,000 people. To date, 22 high definition digital television channels have been commissioned.
On behalf of the Timor-Leste government, Jerónimo thanked China for its assistance in the digital television project, declaring that it will help its people to better understand information about the country and the world and expand their vision.
In addition, this program will also drive the development of Timor-Leste's television and broadcasting industries. The timorese minister added he hopes both sides can further expand cooperation in the digital television and related infrastructure.
On June 18th, 2019, the Commencement Ceremony (pictured above) of the China-aided Digital Television Terrestrial Multimedia Broadcasting (DTMB) Demonstration Project was held at the Timor-Leste state radio and television stationHeadquarter of RTTL (Radio Television Timor-Leste).
Ambassador Xiao Jianguo said that the project is a milestone in the media and social communications cooperation between two countries. It is of positive significance for enriching the cultural life of Timorese, enhancing the Timor-Leste media and television industry, and promoting cultural cooperation between two countries.
Ambassador Xiao asked the National Engineering Laboratory for Digital TV (Beijing) and the China Potevio Co., Ltd, according to the signed Implementation Agreement had signed by two sides, to strengthen communications and cooperation with relevant Timor-Leste departments of Timor-Leste, complete the program with high quality on time, making high-definition digital TV programs available to the Timorese people as soon as possible
Other articles
Angola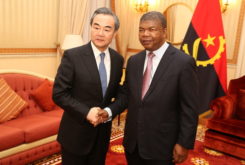 07 December 2023
China and Angola "An Example" for South-South Cooperation, MFA Says
Angola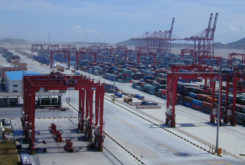 07 December 2023
China Eliminates Tariffs on 98% of Imports from Angola and Signs Investor Protection Agreement