The Taiwan Cement group has received funding from the European Union to install 215 electric vehicle charging stations in four European countries, including 35 in Portugal.
According to a statement from Taiwan Cement, its Italian subsidiary Atlante Co will receive 22.7 million euros in European funds under the CEF (Interconnecting Europe Mechanism) Program to "help improve the European transport infrastructure".
Atlante's stations, connected to the European electricity grid, will use renewable energy to charge 1,400 electric vehicles simultaneously.
Portuguese company i-charging to supply EV chargers to Macau, Hong Kong and Greater Bay Area
The Italian company will install 70 stations in Italy, 55 in France, 55 in Spain and 35 in Portugal, in car parks and in "urban centers", along the trans-European transport network (TEN-T).
Atlante said it plans to install 5,000 electric vehicle charging stations in the four countries by 2025 and more than 35,000 stations by 2030, to create "the largest fast-charging network" in southern Europe.
The CEF Program provides European funds worth EUR 292.5 million for transport projects, including the installation of electric vehicle charging stations, the construction of a hydrogen station and the electrification of airport services.
Portugal´s University of Évora and Macau University of Science and Technology start partnership
The CEF has already financed a five million euros project by Repsol to install 610 electric charging points at its service stations in Portugal and Spain by the end of 2022.
Since 2018, Taiwan Cement has held a 40% stake in the Turkish fund Oyak (Ordu Yardimlasma Kurumu), which in 2019 acquired the entire capital of Portuguese cement company Cimpor.
Other articles
Portugal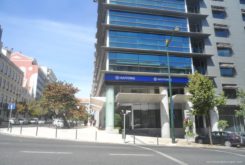 09 December 2022
Haitong Bank, S.A. (Portugal) increases share capital in EUR 15.9 million
China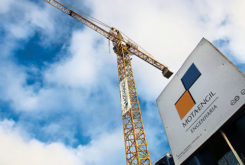 05 December 2022
Mota-Engil, CCCC and CRBC selected for USD 2.5bi tender in Nigeria