Portugal´s  University of Évora and the Macau University of Science and Technology (MUST) are launching a partnership to combine efforts, skills and enhance scientific and pedagogical exchange.
The bilateral cooperation protocol signed last week at the University of Évora (UÉ) aims to contribute to the development of research activities in the scientific and technological fields, namely in the areas of Ecology and Environment, Information Technologies and Artificial Intelligence, as well as Medicine.
Joseph Lee Hun-wei, President of MUST, said "the richness and cultural tradition of Évora, along with the areas of activity of this institution, will result in mutual benefit".
University of Lisbon to open faculty at the University of Shanghai
"It is our desire to expand and deepen our ties with countries like Portugal", Lee Hun-wei said. "Historically, Macau has always been a bridge between the countries of the West and the East, and this type of initiative is particularly important to enhance not only existing past ties, but also to blaze new trails in the areas of Science and Technology" said the MUST official.
According to Hermínia Vilar, Rector of the University of Évora, the protocol aims to create "a space for dialogue, research and exchange, for students or Professors, Researchers or Non-Teaching Staff, in the areas of Science and Technology, in that we have invested in and in which we have state-of-the-art research".
The goal, she added, is "to be able to foster this relationship and strengthen UÉ's internationalization strategy".
Sino-Portuguese master's program in civil engineering launched in Portugal
Both sides stressed the importance of promoting and investing in technological research and emphasized the role of Higher Education institutions and international cooperation in strengthening relations between Portugal and China, in order to face the technological challenges imposed on society.
The protocol foresees the creation of mobility programs and the development of quality collaborative research in the defined areas.
This initiative is part of the visit that Joseph Lee Hun-wei will make to four Portuguese universities – Évora, Lisbon, Porto and Coimbra – with the aim of strengthening the scientific partnership in Portugal.
Other articles
Angola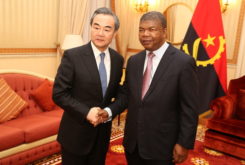 07 December 2023
China and Angola "An Example" for South-South Cooperation, MFA Says
Angola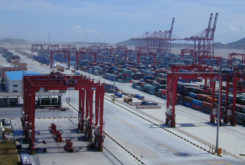 07 December 2023
China Eliminates Tariffs on 98% of Imports from Angola and Signs Investor Protection Agreement