Portuguese company i-charging will sell 'blueberry' electric vehicles (EV) chargers in Macau, Hong Kong and the Greater Bay Area under a new partnership with Mucharging.
The agreement between i-charging and Mucharging for the commercialization of the award-winning 'blueberry' in Macau, Hong Kong and the Bay Area, will "contribute to the creation of infrastructure for electric mobility in this region", according to a statement.
Mucharging (Macau) Limited and MU (Hong Kong) Limited (mucharging.com), are wholly owned subsidiaries of Mecom Power and Construction Limited (HKEX 1183), which aim to provide the best electric vehicle charging service in the Guangdong-Hong Kong-Macao Greater Bay Area.
Portugal Sees Greater Bay Area as 'Unique Opportunity to Boost Business Presence'
Mecom has strong experience in the installation of electric vehicle charging systems in Macau, as well as in the construction of high voltage power substations and system installation.
I-charging is a Portuguese company that develops technology for charging infrastructures for EVs, with emphasis on fast and ultra-fast charging stations, the blueberry solution, with a power that can range from 50 kW to 600 kW and which allows charging up to 4 vehicles at the same time.
The company also has in its portfolio a service for remote management of each customer's network of chargers, my.i-charging and has established important commercial partnerships in five continents.
Other articles
Brazil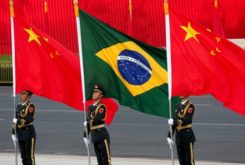 23 March 2023
Beijing expects Lula visit to "push China-Brazil economic relations to a new height"
China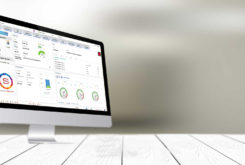 23 March 2023
Portuguese IT company Sistrade launches in China