As the government of São Tomé and Príncipe submits its 2020 budget, internal and external risks for the country mount. According to a risk assessment by the International Monetary Fund (IMF), looming risks include fiscal policy slippages and political strife. Existing support from China is expected to remain steady, and ongoing infrastructure projects with Chinese financing will assist economic growth in the medium term.
According to the IMF's Risk Assessment Matrix 2019, the likelihood of fiscal policy slippages is of "high" impact, in the short term, as "additional public spending and poor revenue collection could put further pressures on international reserves and inflation."
Another high impact risk, in the short to medium term, is the political situation. According to the IMF, "political fragility" and potential to "disrupt policy continuity" could "deter private investments, as well as delay reforms and project implementation."
A medium impact risk highlighted by the IMF is limited implementation capacity, which "could affect tax collection and spending controls, as well as slow down structural reforms" – namely, the reform of public utility EMAE – and project implementation. A lower impact risk is continued weakness in the banking sector, as non-performing loans "could further stall already anaemic credit growth, and insufficient banking regulation could overlook financial stability risks."
On the external side, delays in donor disbursements are identified as the highest short to medium term risk, given that the country "heavily depends on external support, and delayed disbursements would undermine growth and exacerbate loss of international reserves."
Large swings in energy prices are another significant risk in the short to medium. According to the IMF, the impact of lower energy prices is mixed for São Tomé and Príncipe: "On the one hand, the country is an oil importer, so lower oil prices tends to improve its current account; On the other hand, oil import tax is an important source for the country's fiscal revenue, so lower oil prices would dampen its customs revenue and impose further fiscal pressure." Therefore a "higher volatility in energy prices would have a medium impact on managing the customs revenue as well as implementing the fiscal budget."
Tensions in the global economy are affecting São Tomé and Príncipe's main partners, including European Union (EU) countries and China. These are expected to continue and could affect aid and investment in the archipelago.
Regarding the EU, the IMF says, "weakness in external demand could dampen the country's exports, especially its tourism industry, leading to lower real GDP growth and slower reserves accumulation." While highly likely, this is considered a low impact risk, in the short to medium term.
Also low impact, according to the IMF, is the economic situation in China, where in the short term, "intensification of trade tensions and/or a housing market downturn could prompt a slowdown, which is not fully offset by policy easing." In the medium term, "deleveraging is delayed and financial stresses, including capital outflow and exchange rate pressures, emerge." Insufficient progress in deleveraging and rebalancing would in turn reduce growth and raise the "probability of a larger disruptive adjustment. There would be negative spillovers [from China] on the global economy through trade volumes, commodity prices, and financial markets."
For São Tomé, the impact of the Chinese economic situation is low, in the short to medium term, as "China's support, all in grants so far, is unlikely to be affected given that the amount involved is very low and the diplomatic relationship between China and São Tomé and Príncipe was recently renewed," according to the IMF's analysis.
An IMF staff team, led by Xiangming Li, conducted an eight-day visit to the archipelago, ending on 14 November. The mission met with President Evaristo Carvalho; Prime Minister Jorge Bom Jesus; Minister of Planning, Finance, and the Blue Economy Osvaldo Vaz; Minister of Infrastructure Osvaldo Abreu and Governor of the Central Bank Américo Soares De Barros, among other members of the government and of the private sector, including banks and other development partners.
São Tomé's effort to meet its targets is supported by a new 40-month IMF arrangement under the Extended Credit Facility (ECF), which aims to put the country's fiscal position on a sustainable path, improve the business environment to encourage private investment and prioritise public spending to protect the most vulnerable.
According to a statement issued by the staff team, macroeconomic conditions remain challenging, with indicators pointing to a further slowdown of economic activity. Investment goods imports dropped, and exports contracted. Fuel shortages during mid-2019 also weighed on the economy. As of end-September 2019, tax revenues were significantly lower than programmed, although higher than the previous year.
Furthermore, according to the staff team, the stock of the government's domestic arrears to the telecommunication company CST (the country's largest operator) and the state-owned utility company EMAE increased on balance. Reform of EMAE, which only pays a fraction of its oil supply bill, is considered critical to ensure the country's energy security and curb the accumulation of new debt. Expanding renewable energy production is urgent, as are efforts to connect a recently rehabilitated hydro production facility to the distribution network.
Real GDP growth is projected at 2.7 per cent in 2019, remaining unchanged from 2018. As power supply recovers and externally financed projects are implemented, growth is expected to increase to 3.5 per cent in 2020, 4.0 per cent in 2021, and 4.5 per cent beyond.
Significant hopes to help boost economic growth now lay in infrastructure projects, including an expansion of the São Tomé airport to be financed by grants from China (a Chinese-backed port facility is still being negotiated).
Preparations for the airport work, as well as road construction supported by the World Bank, are "at an advanced stage and could start early next year," according to the IMF. Both projects could serve to boost both tourism and agribusiness in the country.
In 2017, the country was able to secure relief from arrears to China of US$18.4 million. As of end-2018, the country still has pre-HIPC legacy arrears to Angola (US$30.6 million) and Italy (US$24.3 million) totalling US$54.9 million (13.5% of GDP) and is making best efforts to reach an agreement consistent with the representative Paris Club agreement. These were omitted from the debt sustainability assessment (DSA) on the assumption of expected forgiveness. Post-HIPC arrears (2.6% of GDP), domestic arrears (9.1%) and disputed debt (7.4%) were included in the DSA, which finds the country in continued debt distress.
Other articles
Angola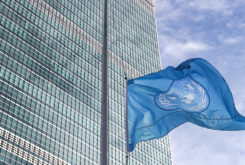 26 January 2021
Portugal and Brazil Economies Recover in 2021 – UN
Angola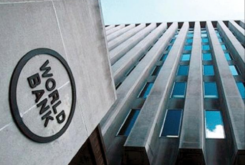 06 January 2021
Brazil, Timor and Cabo Verde Among Fastest Growing Economies in 2021