Sunshine Group is looking to supply Angolan public utilities ENDE or EPAL with meters produced at its new factory in Luanda, as it studies new investments in the African country.
The new factory, a USD 17.5 million investment, has a production capacity of 400,000 meters per year, including water and electricity meters, and according to Pedro Miguel, the unit's technical director, is now waiting for an award with ENDE or EPAL to boost production and jobs.
"After the award we start with production. For now we have everything prepared so that as soon as we sign, we start with the requested production", Miguel told Mercado newspaper. Utilities "ENDE and EPAL are our main focuses", he added.
Chinese Group Sunshine Opens Water and Electricity Meters Factory in Angola
The group is also considering to set up a plastic material factory suitable for meters, in order to reduce imports from China. Sunshine is also focused on mineral exploration.
Sunshine's Chairman of the Board of Directors, Michael Chen, says the group "is assisting Angola to achieve economic transformation and manufacturing development, and  several key goals as well as introduce technology, management and capital to provide more jobs".
The group has been in Angola for seven years and today owns, among other companies, Tupuca (meals delivery), T'Leva (Tupuca's urban mobility platform for the transport of people and goods) and Jetour (importer of Chery cars).
Other articles
Angola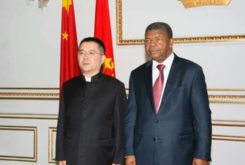 28 November 2022
China to strengthen "strategic alignment" with Angola in human resource training and youth employment
Angola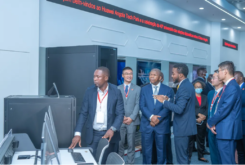 16 November 2022
Huawei "Tech Park" in Luanda to train 10,000 Angolans