Chinese group Sunshine has opened Angola´s first factory of water and electricity meters, called Métrica Soluções, to supply both the domestic and regional markets.
The factory, with an area of ​​four thousand square meters located in the Industrial Pole of Viana, opened this month in a ceremony attended by Angola´s minister of Energy and Water, João Baptista Borges, according to local media.
The Chinese group´s investment is estimated at around 17.5 million dollars. The factory will produce 400,000 water and energy meters annually, for the national market initially, but with the future goal for exporting to African countries.
In a first phase, the unit will start operating with 30 local workers, but is forecast to reach 800 jobs.
Speaking at the opening ceremony, the Angolan minister of Energy and Water, João Baptista Borges, said that the factory will largely make up for the significant deficit in terms of capacity and supply of meters manufactured in the country.
"These meters, produced locally, will allow the Luanda Public Water Company (EPAL) and the National Electricity Distribution Company (ENDE) to improve their collection and, consequently, the consumption managed by the user", Borges said.
"The factory thus creates an ecosystem in the sector, which focuses on the production of meters, repair and maintenance, a situation that allows for the emergence of other actors in the production chain", the minister added.
The representative of Sunshine Group, Wilson Ganga, informed that, at the moment, two production lines for water and energy meters are in operation.
Sunshine Group has been operating in Angola since 2014, in other areas such as oil (Oil Blocks CON6 and KON5 by Sonangol), Bonga Mining, diamond mine exploration and transport service.
Other articles
Angola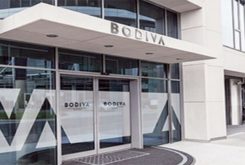 10 March 2023
Stock trading on Angolan stock exchange BODIVA "modest" after two bank IPOs
Angola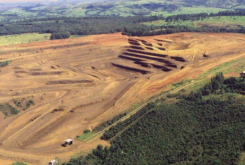 07 March 2023
Legal Update/Angola: Mining sector foreign exchange regime