South Korea´s AKEDA is set to invest USD 1 billion in a new shipyard in Angola, in partnership with local oil company Sonangol, according to AKEDA executive Chung Si Noo.
"We chose Angola for the project because we think it is a viable country", said the leader of the South Korean company, stressing that, in a first phase, after a meeting with the President of the Republic, João Lourenço (pictured above).
The construction is set to begin within  a year and is expected to create 5,000 jobs for Angolans. Subsequently, the forecast is to increase to 8,000 jobs, said Chung Si Noo, adding that the project is in partnership with Sonangol.
Chung Si Noo said that the project is valued at USD 1 billion and will focus on the manufacture of small, medium and large ships.
The company manager said that the audience with the Angolan Head of State served to provide information on the progress of the project.
AKEDA invested in 2020 around two million dollars in the construction of an electricity plant in Angola´s city of Benguela, under the terms of a memorandum signed with the Private Investment and Promotion Agency. of Exports (AIPEX).
Other articles
Angola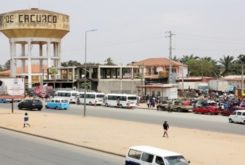 22 March 2023
Chinese entrepreneurs open new shopping center in Angola´s Luanda province
Angola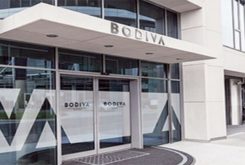 10 March 2023
Stock trading on Angolan stock exchange BODIVA "modest" after two bank IPOs