Brazil's gross domestic product (GDP) growth could be dragged by a slowdown in the Chinese economy, along with efforts to control inflation, according to a central bank official (BCA).
Fernanda Guardado, director of international affairs and corporate risks at BCA (headquarters pictured above), added that the bank is committed to bringing inflation to its 3.5% target in 2022 and that it will do everything possible to achieve it.
The BCA official said she does not believe that high energy prices act as permanent inflationary pressures.
Brazil-China Trade Hits All Time High in First 9 Months of 2021
Brazil's real is near six-month lows as a dollar rally added to risk aversion spurred by worries about a global energy crunch.
Oil and coal shortages have hit several major economies in recent weeks, with factory shutdowns in China being especially concerning for Latin America, given the region's heavy dependence on the country.
Concerns over debt defaults in China's property sector also weighed, with Chinese local and dollar-denominated bonds slumping on the prospect of missed payments by China Evergrande and its peers.
Other articles
Brazil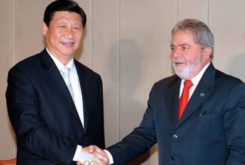 20 March 2023
Brazilian President travelling to China with record delegation of 240 businessmen
Brazil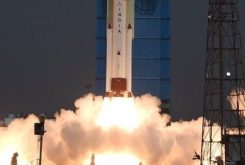 20 March 2023
New Brazil-China satellite will monitor deforestation in the Amazon