Trade between Brazil and China hit an all time high in the first 9 months of 2021, a total of USD 105.628 billion.
According to data from the Foreign Trade Secretariat (Secex), of the Ministry of Economy, in the January-September period, trade with China provided Brazil with a record surplus of USD 37.608 billion, higher than the USD 37.010 billion surplus registered in the whole of last year.
The Chinese participation in the balance accumulated by Brazil was approximately 65% ​​until September.
Brazilian exports to the country's main trading partner increased 34.1%, which took exports to the level of USD 71.618 billion.
As a result, Chinese participation in total Brazilian foreign sales rose from 32.4% in 2020 to 34.1% from January to September this year. Chinese exports to Brazil totaled USD 34.778 billion, a decrease of 3.5% compared to the previous year.
This year, from January to September, Chinese exports increased 35.2% and totaled USD 34.010 billion and Chinese participation in Brazilian imports had a slight drop from 21.9% in the whole year of 2020 to 21.7% in nine months of this year.
Only three products accounted for 81% of total Brazilian sales to the Chines market, first of all soy, with exports totaling USD 237 billion, an increase of 10.8% compared to the same period in 2020 and a share of 33% in total sales.
Iron ore accounted for a volume of shipments to China in the amount of USD 23.5 billion, with a significant increase of 89.4% and a share of 33% of total exports, while oil, generated a revenue of USD 10.5 billion, an increase of 9.85% and participation of 15% in exports to China until September.
Until September, the main products shipped by the Chinese to Brazil were telecommunications equipment (USD 3.6 billion), valves and thermionic tubes (USD 2.6 billion) and organo-inorganic compounds (USD 1.69 billion), other products from the manufacturing industry (USD 1.64 billion) and medicines (USD 1.4 billion).
Other articles
Brazil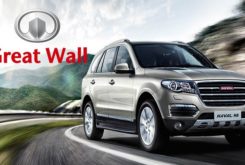 30 November 2022
China's SUV maker GWM to launch Brazil-made model in the first quarter of 2023
Brazil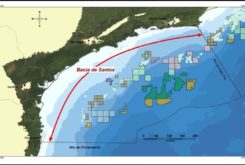 30 November 2022
CNOOC buys additional 5% stake in Buzios oilfield for USD 1.9bn