Exports in Brazil's powerful agribusiness sector increased 6% last year, totaling USD 45.3 billion, thanks mainly to demand from China, the country's largest customer, that bought more than USD 67 billion in Brazilian goods.
Data are from the Foreign Trade Secretariat (Secex) of the Ministry of Economy shows that in 2020 China-Brazil trade surpassed USD 101 billion.
Brazilian exports reached a record level of USD 67.685 billion and imports totaled USD 34.042 billion.
According to preliminary data from Ministry of Economy, agricultural exports were one fifth of total foreign sales in 2020, and their growth contrasted with a drop in overall exports by 6.15%.
China, Brazil's largest customer, which absorbs a third of its agricultural exports, slightly increased its purchases of soybeans to 73% of total Brazilian exports of the grain.
Chinese demand for Brazilian oilseeds "is guaranteed in the long run", economist Gustavo Arruda, from BNP Paribas in São Paulo, told AFP. The Asian country – after the swine flu decimated its production – "is rebuilding its swine production in an organized and industrial way" and "will need more grains" of soy.
Exports of soybeans, the main product of Brazilian foreign trade, increased 9.5% in value and 12% in volume last year. The Latin American giant, despite record production, suffered from grain shortages and had to import 800,000 tonnes, six times more than in 2019.
Brazil´s exports to China will reach USD 100 billion a year within a decade, Economy Minister Paulo Guedes recently said.
Other articles
Brazil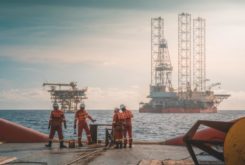 05 June 2023
Singapore Investigating local JV on Pre-2015 Brazilian Corruption Case
Brazil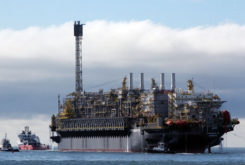 05 June 2023
China's CNOOC begins production at Buzios5 well in Brazil