With a substantial part of Angola´s oil production going to the repayment of debts to China, a possible solution for  debt relief negotiations underway between the two countries could lead to an increase of Chinese state oil company´s stakes in Angolan oil fields, according to Verisk Maplecroft.
Nick Branson, senior Africa analyst at Verisk Maplecroft in London, expects Luanda to offer Beijing increased equity stakes in the six oil fields where Angolan and Chinese oil companies are partnered under the banner of Sonangol Sinopec International (SSI).
Quoted by Africa Report, Verisk expects Sinopec to acquire part of Sonangol's stake in Total's Block 32 or Eni's Block 15/06.
Branson predicts that the regulator, Angola's National Oil, Natural Gas and Biofuels Agency (ANPG) will offer Sinopec preferential treatment in discovered resource opportunities, such as marginal fields, where fiscal terms are attractive at lower crude prices, and undeveloped acreage held by dormant indigenous companies.
This would be in place of ongoing crude cargoes and would fit in with Sinopec's strategy of investing in high-quality producing assets, Branson says.
Since entering an IMF programme in December 2018, Angola has come under growing pressure from the fund to clear its collateralised debts, says Branson.
Luanda and Beijing "both have good cause to shift away from the current model" of oil being used for debt servicing, says. "This would be a far more attractive opportunity than the onshore blocks that ANPG plans to offer as part of its 2020 licensing round," Branson adds.
This month, Angola has sought debt relief from the G20, while reducing the number of oil cargoes being sent to China to pay its debts.
Image: Angola oil blocks
Other articles
Angola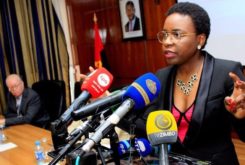 21 September 2020
Angola's Debt to China Estimated at USD 20.1 billion
Angola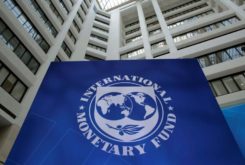 17 September 2020
Angola Gets Additional USD 765 million from IMF