Angola is cutting the number of oil cargoes that it will ship to China, as it seeks to renegotiate repayment terms to deal with the crippling impact of the coronavirus. Oil shipments to Chinese state firms are used to pay down debt to Beijing.
According to Reuters, China's state-owned Sinochem would receive five cargoes in July, down from the usual seven or eight, while the trading arm of Chinese giant Sinopec called Unipec would receive none. Unipec typically receives two to three cargoes earmarked as debt repayment.
"These oil-backed loans create stronger interdependence (between lender and borrower) than traditional financing. This tactic of diverting cargoes is not new as seen elsewhere," David Mihalyi, a senior economic analyst with the Natural Resource Governance Institute told Reuters.
Sonangol, Angola's finance ministry, Sinopec and Sinochem did not immediately respond to requests for comment.
Heavily-indebted Angola has been impacted by the drop in crude prices, as it derives a third of state revenues from oil. A global oil output cut deal led by the Organization of the Petroleum Exporting Countries (OPEC) has added to Luanda's woes.
In a statement issued on Tuesday, Angola´s Ministry of Finance says that, in consultation with the International Monetary Fund (IMF), it has decided to take advantage of the G20's Debt Service Suspension Initiative (DSSI). Luanda has applied to sovereign lenders for a debt service standstill on loans from other governments.
Photo: Angolan minister of Finance, Vera Daves
Other articles
Angola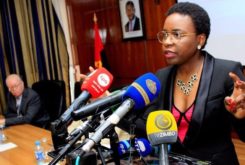 21 September 2020
Angola's Debt to China Estimated at USD 20.1 billion
Angola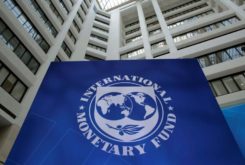 17 September 2020
Angola Gets Additional USD 765 million from IMF