Real estate investment in Portugal reached EUR 3 billion in 2022 (+39%), with equally favorable prospects for 2023, according to Cushman & Wakefield (C&W).
Eric van Leuven, managing director of the consultancy in Portugal, pointed out that many of the operations that contributed to that overall value were closed at the end of the year, which reveals "a sign of great confidence in the market" and gives "some encouragement to foresee that 2023 will be a more active year than the current conjuncture could lead to anticipate".
The country, he said, enters 2023 with a 'pipeline' of investments of a value similar to that observed in the entry of 2022 (about two billion euros), but "the robustness" of this 'pipeline' is this year's "weaker".
"There is greater uncertainty at the start of the year", van Leuven said, adding that among the various market segments, the one in which there will be greater uncertainty in the set of identifiable investments is retail, which has to do above all with the current context of loss of consumer income (in view of rising prices and interest rates).
Although the "fundamentals" of the Portuguese market remain robust and unchanged and the country remains on the radar of international investors, van Leuven looks at 2023 with more caution.
"After a surprisingly positive year for the Portuguese market, considering the circumstances, we are a little more cautious with regard to 2023", said Eric van Leuven, noting that "Portugal will not be immune to the climate of apprehension that reigns in northern Europe ", where a large part of investment comes from.
Of the three billion invested in 2022, 76% were foreign capital. The hotel sector received 30% of the total investment, offices 27%, industrial 21% and retail 9%.
According to van Leuven, the rise in interest rates and the greater difficulty in financing "result in a climate of uncertainty regarding the real value of assets, which in turn will make investment decisions postponed until there is greater clarity".
Other articles
Angola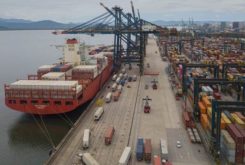 28 November 2023
Sino-Lusophone Trade Dips Again in First Ten Months of 2023
Portugal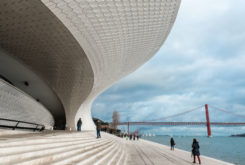 28 November 2023
Portugal Ranked as Second Most "Friendly" Country