Portugal's Galp Energia will join an USD 8 Billion investment in an oil project in Brazil's pre-salt Santos Basin.
In a statement sent on Tuesday to the Securities and Exchange Commission (CMVM), Galp – which, through Petrogal Brasil, has a 20% stake in the investor consortium – said that the Bacalhau field is a high-quality carbonate reservoir, containing light oil with minimal contaminants, and whose first oil is planned for 2024.
The consortium that will invest in the development of phase 1 of the Bacalhau oil field in the Brazilian pre-salt layer includes Galp Energia, Equinor, ExxonMobil and Pré-Sal Petróleo.
China Buys Less Angolan and Brazilian Oil, as Iranian Imports Surge
Located in two licences – BM-S-8 and Norte de Carcará – and with the development plan approved in March 2021 by the National Agency of Petroleum, Natural Gas and Biofuels (ANP), the project will consist of 19 subsea wells connected to a floating production, storage and transfer unit (FPSO).
"This will be one of the largest FPSOs in Brazil, with a production capacity of 220,000 barrels per day and two million barrels of storage" Galp said.
Quoted in the statement, Galp's director of exploration and production states that "the investment is proof of Galp's commitment to continue growing in Brazil and its success will have positive returns for all Galp's stakeholders in the country and beyond".
Sinopec could take stake in Mozambican LNG and Angolan Oil through Galp
Equinor and ExxonMobil, each with 40%, have the biggest stake in the consortium that will develop the Bacalhau project, with Petrogal Brasil holding the remaining 20% and Pré-Sal Petróleo SA (PPSA), a government company that will manage the production sharing contracts, also participating in the project.
"The Bacalhau project had the merit of overcoming the highly complex technical aspects without harming the highly positive economic and social aspects. Bacalhau symbolises the great benefit that foreign companies can also contribute to the development of the pre-salt and Brazil," said the director-president of PPSA, Eduardo Gerk, also cited in the statement.
Other articles
Brazil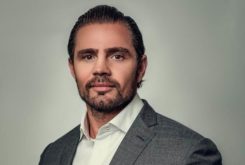 18 January 2022
Banco Master to make Portugal's BNI Europa the 'bank of Brazilians in Europe'
Brazil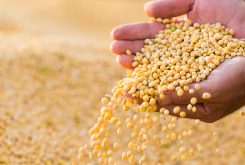 17 January 2022
China's soybean imports, mainly sourced from Brazil, have first annual drop since 2018