Portugal´s ETE Group is launching a joint venture to boost Cabo Verde's international trade with the markets of Asia and Africa.
Called NANAMI, the joint venture combines the Portuguese group with Steelduxx, SevenLog Ghana and TST Japan. In a statement, the vice president of ETE group in Cabo Verde, Jorge Maurício, said that the initiative will contribute to attracting new customers and boosting trade.
"ETE Group is building a global service infrastructure model in Cabo Verde, offering integrated solutions that, day after day, aim to consolidate its commitment to the country's economic and social development. And part of this is the promotion of trade relations and exchanges with other African countries or those from other continents", says Maurício.
IMF Improves Forecasts for Cabo Verde and Brazil, With High Ucertainty
Headquartered in Antwerp, NANAMI focuses on integrated logistics services, agency, chartering and maritime services, ship management and maritime consultancy, which, according to Jorge Maurício, represents "a fundamental contribution" to the fluidity of the logistics chains.
"The emergence of NANAMI will help to facilitate the penetration of Asian companies in the Cape Verdean market and, at the same time, promote new business between this market and the Asian market, resulting in a greater dynamization of international trade", he adds.
According to the vice president of the ETE group in Cape Verde, several factors make Cape Verde an increasingly favorable country for boosting international trade.
Other articles
Cabo Verde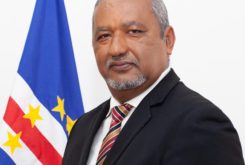 24 June 2022
Cabo Verde Minister of Health to take over Embassy in Beijing