Portugal is gaining popularity among Chinese travellers this autumn following the travel and tourism rebound.
Along with other EU destinations such as Malta, Portugal has seen a noteworthy increase in Chinese travellers, becoming a popular destination for upcoming trips between September and December 2023, in contrast to the same period in 2022, SchengenVisaInfo.com reports.
On the other hand, similar to the previous year, France remains the top choice for Chinese travellers, with 47 per cent of the 1,000 respondents including it in their autumn 2023 itineraries, according to the latest Long-Haul Travel Barometer survey by the European Travel Commission (ETC).
The ETC conducts 1,000 online interviews in each of the six key markets—Australia, Brazil, Canada, China, Japan, and the United States—with the aim of understanding the travel intentions of long-haul travellers.
Chinese travellers have also shown a growing interest in exploring less popular destinations, including Bulgaria, Iceland, Sweden, and Ireland. Notably, some of these destinations were not among the top choices back in the autumn of 2019.
Following France, other destinations favoured by Chinese travellers include Germany, chosen by 23 per cent, and Italy and Denmark, both tied for third place at 20 per cent.
Macao-Portugal Investment and Tourism Conference results in 11 cooperation agreements
When travelling to Europe, Chinese travellers expressed their preference for gastronomy experiences, with 40 per cent of respondents favouring this choice.
Specifically, the younger Chinese respondents aged 18-34 and 35-49, planning to visit Europe between September and December 2023, have a strong focus on savouring local cuisine and participating in cooking classes.
City life activities, such as street art, culture, and history, closely followed at 32 per cent, while nature-based activities, such as tourism and hiking, also drew significant interest, chosen by 29 per cent of the respondents.
Luxury shopping held a lower level of appeal, as it was the preferred activity for only 17 per cent of the respondents, making it the least favoured choice among Chinese travellers considering a trip to Europe.
In terms of transportation, the majority of Chinese respondents, roughly 83 per cent, plan to travel between European countries using full-service flights. An additional 29 per cent consider low-cost flights as an option.
Furthermore, train passes were the second choice among Chinese travellers, slightly lower at 25 per cent, while motorhomes, including campervans and truck campers, were the least preferred option, selected by only seven per cent of the respondents.
Other articles
China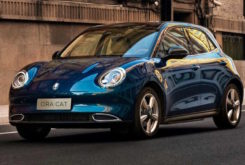 30 November 2023
Great Wall Motor Eyes Portugal in European Expansion
Brazil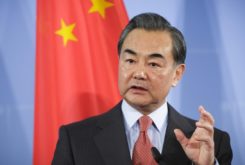 30 November 2023
Chinese Foreign Minister Calls for Lifting China-Brazil Ties to New Level