Ncondezi Energy and China´s China Machinery Engineering Corporation (CMEC) are looking for a "solution" for their Mozambique venture, while trying to clarify the Chinese government´s position on financing for coal projects abroad.
"The Chinese government's position on financing coal power projects abroad remains unclear at this stage," said Ncondezi Energy chief executive officer Hanno Pengilly, regarding the integrated 300MW power project in Tete, central Mozambique.
"Regardless, the company continues to work closely with its strategic partner CMEC to identify a solution to move the project forward, including engagement with potential private project financiers in China and elsewhere in the world who are not restricted by the Chinese government's position", the executive added.
Ncondezi Energy Moves Ahead With Coal Project in Mozambique With China´s CMEC
China Machinery Engineering Corporation (CMEC), meanwhile, had initiated discussions with potential financiers for the project not affected by the Chinese government's statement on financing coal projects outside of China.
"In parallel to this, the company is reviewing alternative opportunities at the project's site, utilising existing works that could unlock additional value to shareholders whilst not affecting the main project", the Ncondezi executive added.
Pengilly said the board was "fully committed" to identifying a solution to break the current project deadlock. "The company has held project update meetings with Electricidade de Moçambique and the Mozambique Ministry of Mineral Resources and Energy (MMMRE) during the quarter. Following the appointment of a new MMRE in March, we now expect progress on finalising the project's transmission integration to be made during the second quarter", he added.
Ncondezi Energy sells solar and battery storage project in Mozambique to focus on venture with China´s CMEC
Ncondezi its working capital facility term loan with Seritza, which had confirmed that it would extend the period in which it would not call in the loan to 29 April. It said that would allow for restructuring discussions to be finalised, which was ongoing.
The company said it had implemented a cash conservation strategy, potentially extending its working capital runway from August to the first quarter of 2023, depending on the restructuring outcome.
"Should the company be successful in its restructuring discussions with Seritza, this could potentially be extended to the first quarter of 2023."
Other articles
Brazil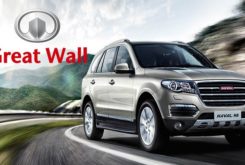 30 November 2022
China's SUV maker GWM to launch Brazil-made model in the first quarter of 2023
Brazil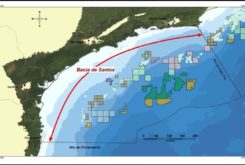 30 November 2022
CNOOC buys additional 5% stake in Buzios oilfield for USD 1.9bn