Ncondezi Energy has sold its solar and battery storage project in Mozambique to focus on its venture with China Machinery Engineering Corporation in the African country.
Ncondezi Energy´s wholly-owned subsidiary Ncondezi Green Power has entered into a sale and purchase agreement with Green Energy SPV, selling group company Mozambique Green Power (MGP), which owns the group's maiden 400kWP solar and 912 kWh battery storage project in Mozambique.
According to the company, the acquisition price of USD 1.3m was paid in cash on completion, with Green Energy being a newly-formed company controlled by Ncondezi Energy non-executive director Scott Fletcher. The proceeds would be used to repay a bridge loan, falling due on 7 December, with the remaining USD 0.65 million to be used for general working capital purposes.
Ncondezi Energy Moves Ahead With Coal Project in Mozambique With China´s CMEC
"Following the strategic review we launched in June and in an increasingly challenging post COP26 environment, selling the commercial and industrial subsidiary allows the company to fully focus on progressing its main Ncondezi Project with our strategic partner, China Machinery Engineering Corporation, and we are working on finalising the tariff as soon as possible," said non-executive director Aman Sachdeva.
Sachdeva said the commissioning of the maiden project demonstrated the company's ability to deliver a power project in Mozambique, using new technologies in the midst of a global pandemic.
"It strengthened both our knowledge base and skill sets in ways which we are confident will benefit the Ncondezi Project going forwards. "In the meantime, progress continues to be made on the Ncondezi Project with all key parties."
Other articles
Angola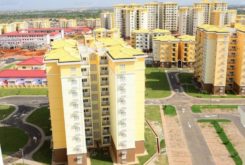 06 February 2023
CITIC rejects widespread construction defects in Angolan Kilamba Kiaxi housing project
China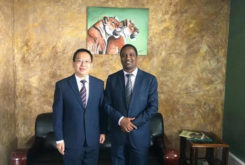 06 February 2023
China supports refurbishment of Guinea-Bissau parliament building