Mozambique is among the African countries that industrialized the most, according to the a new report by the African Development Bank (AfDB).
North Africa continues to be the most advanced African region in terms of industrial development, followed by South Africa, Central Africa, West Africa and East Africa, according to the report by AfDB, the African Union (UA) and the UN Organization for Industrial Development (UNIDO).
The top-six industrialized countries were South Africa (which maintained a very high ranking during the 2010-2021 period), followed by Morocco, Egypt, Tunisia, Mauritius and Esuatini.
The countries that advanced the most were Djibuti, Benin, Mozambique, Senegal, Ethiopia, Guinea-Conakri, Rwanda, Tanzania, Ghana and Uganda, according to the African Industrialization Index.
The Index evaluates 19 key indicators that cover the results of industry, capital, workforce, business environment, infrastructure and macroeconomic stability.
Among the conclusions of the document is that "the countries with the best results are not necessarily the ones that have the biggest economies, but the ones that have the greatest value added by the manufacturer per capita, with a high proportion of products manufactured for export".
EDP to promote renewable energy in 4 African countries, including Mozambique and Angola
"The construction of a productive industry will be fundamental for the development of Africa, since it will provide a way to accelerate the structural transformation, the creation of formal employment on a large scale and inclusive growth", it adds.
The share of Africa in the world manufacturing sector has decreased to the current level, below 2%, which is why the AfDB considers "essential more proactive industrial policies, but which require a deep knowledge and a detailed understanding of the limitations and opportunities of each country".
Abdu Mukhtar, director of Industrial and Commercial Development at the AfDB, said that "the continent has a unique opportunity to "reinforce its integration and winning its own emerging markets", namely through the African Continental Free Trade Zone (AfCFTA), "an innovative opportunity to create a single market of 1,300 million of people and generate accumulated spending by consumers and companies of up to 4 billion dollars".
Other articles
Mozambique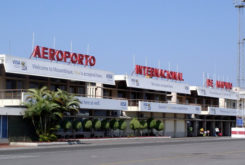 02 February 2023
Legal Update/Mozambique: Legal Regime for Foreign Citizens
Angola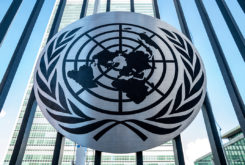 31 January 2023
Mozambique and Cabo Verde to lead Portuguese-speaking countries GDP growth in 2022