Mozambique has officially started exporting liquefied natural gas (LNG) produced in the country's north, according to energy major Eni SPA, operator of the Area that has China National Petroleum Corp. as partner.
Mozambican President Filipe Nyusi made the announcement Sunday. It is the first shipment of gas under a long-term purchase and sale contract with British giant BP.
"It is with great honor that I announce the start of the first export of Liquefied Natural Gas (LNG), produced in the Rovuma, in Mozambique, by the Coral Sul FLNG Project. The British Sponsor ship departs Mozambican waters for the international market", Nyusi said.
Coral Sul floating LNG plant to load first Mozambique gas cargo in second-half 2022
"The completion of this international venture is a sign of the recognition by the market that Mozambique offers a stable, transparent and predictable environment for the realization of multi-billion investments, where high technology stands out in order to monetize resources in a phase of energy transition, therefore it must bring pride to all Mozambicans", Nyusi added.
Mozambique has set high hopes on vast natural gas deposits — the largest ever found in Sub-Sahara Africa — that were discovered in the northern Cabo Delgado province in 2010.
Once tapped, Mozambique could become one of the world's 10 biggest exporters.
Eni's Coral Sul FLNG completes journey from South Korea to Mozambique
Coral South produced its first LNG volumes in early October, following the FLNG's on-schedule start-up. The Coral South FLNG is expected to produce 450 billion cubic meters of natural gas from the Coral reservoir in Mozambique's Rovuma Basin — and to liquefy 3.4 million metric tons of that gas for transport, annually.
"The Coral South project will bring significant long-term economic value to the people of Mozambique," said Peter Clarke, head of ExxonMobil's LNG business. "Today's first-cargo milestone is a testament to the hard work, continued investment and successful execution of our integrated consortium team. Mozambique is joining the ranks of global LNG producers and contributing to global LNG supplies at a time when the world needs it most."
Coral South is operated by Eni, the Upstream Delegated Operator of the Area 4 consortium, which is comprised of Eni, ExxonMobil, CNPC, Galp, Kogas and ENH. Area 4 is operated by Mozambique Rovuma Venture S.p.A. (MRV), an incorporated joint venture owned by ExxonMobil, Eni and CNPC, which holds a 70% interest in the Area 4 Exploration and Production Concession Contract. Galp, KOGAS and Empresa Nacional de Hidrocarbonetos E.P. each hold a 10% interest.
Other articles
China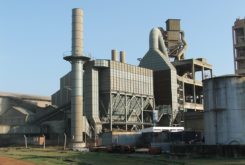 18 September 2023
Control of Cimentos de Moçambique by China´s Huaxin Cleared
China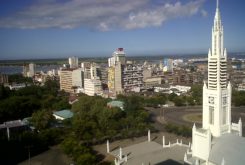 14 September 2023
China's CRBC Proposes Light Rail Project in Mozambique