Portuguese infrastructure group Mota-Engil, partly owned by China's CCCC, has signed two contracts to build new metro lines in Latin America, specifically in Mexico and Colombia, worth EUR 1.65 billion.
According to a company statement, EUR 1.2 billion will come from a Public-Private Partnership (PPP) to build the Line 4 of the Guadalajara Metro in Mexico, over 38 years.
Initially, the project will serve 117,000 passengers per day between Guadalajara and Tlajomulco de Zúñiga in the southern part of the metropolitan area of this Mexican city.
"The Mexican railway PPP contract includes the design, construction, rolling stock and financing of the urban mass transit electric train system of Line 4 of the Metro of Guadalajara with an approximate length of 21 km and eight stations. After the construction period, the consortium will be exclusively responsible for the operation of the fare collection system. The availability payments are inflation linked and do not have any demand risk," Mota-Engil said.
The group will also earn EUR 450 million to build a metro line for the western part of the city of Medllín, with 13 kilometres of extension, 17 stations and a capacity for 179,400 passengers per day. The company will supply the locomotives for the "Metro de la 80".
"The award of these two projects reflects Mota-Engil's winning strategy to consolidate its presence as one of the main players in the railway sector in Latin America", the group said.
"With the award of these projects, Mota-Engil will develop three important urban mobility projects (including lines 4, 5 and 6 of the Monterrey light metro) in three of the 50 main cities in Latin America," the construction company points out.
Mota-Engil added that these contracts will help "maintain its orders backlog at a record level, supporting the growth of turnover, which should exceed 30%, with the consequent consolidation of the group's main financial indicators".
Other articles
China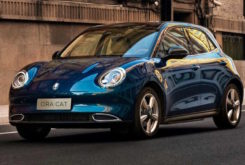 30 November 2023
Great Wall Motor Eyes Portugal in European Expansion
Brazil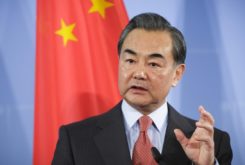 30 November 2023
Chinese Foreign Minister Calls for Lifting China-Brazil Ties to New Level