The acquisition of part of Portuguese infrastructure group Mota-Engil by China Communications Construction Company has solidified Portugal as one of the top destinations in Europe by Chinese investment.
According to the new study "Chinese FDI in Europe – 2021 Update" by Rhodium Group and the Mercator Institute for China Studies (MERICS), Portugal had a total Chinese investment stock of EUR 6.8 billion in the 2000-2021 period.
That figure put the country has number eight on the list of top destinations of Chinese investment, behind the United Kingdom (EUR 79.6 billion), Germany (EUR 30.1 billion), Italy (EUR 16 billion), France (EUR 15.6 billion), Finland (EUR13 billion), Sweden (EUR 8.3 billion), Ireland (EUR 8 billion).
In MERICS´ ranking, Portugal comes ahead of it much larger neighbour Spain, which attracted EUR 5.5 billion in Chinese investment, and larger economies such as those of the Netherlands and Belgium.
The report underlines that last year in Portugal, China Communications Construction Company bought 23 percent of Mota-Engil Group – "the country's largest public works group with business in Latin America, Africa and Eastern Europe" – for EUR 171 million.
The takeover of Philips' domestic appliances business by Hong Kong based Hillhouse Capital made the Netherlands the biggest destination for Chinese investment in 2021, followed by Germany, France and the UK. Consumer products, automotive (NEV batteries), health, pharma and biotech, ICT, and energy were the top sectors.
China's FDI in Europe (EU-27 and the UK) rose but remained on a multi-year downward trajectory. Last year, completed Chinese FDI in Europe increased 33 percent to EUR 10.6 billion, bouncing back after a sharp decline caused by the Corona pandemic in 2020. Still, 2021 was the second lowest year (above only 2020) for China's investment in Europe since 2013.
Overall, Chinese outbound investment to the rest of the world stalled in 2021, increasing by just 3 percent to USD 114 billion (EUR 96 billion). China's global outbound M&A activity even slipped to a 14-year low, with completed transactions totaling just EUR 20 billion.
MERICS sees the end "for now" of "the times when China invested vast amounts of capital in Europe", with "Chinese investors focusing their interest on promising start-ups in high-tech sectors".
"Chinese venture capital (VC) investors are pouring into European tech startups. In 2021, Chinese VC investment in Europe more than doubled to a record EUR 1.2 billion. This investment was concentrated in the UK and Germany, and focused on a handful sectors including e-commerce, fintech, gaming, AI and robotics", the report says.
According to MERICS, the share of Chinese state-owned investors fell to a 20-year low, concentrating on energy and infrastructure projects in southern Europe. After years of being dominated by M&A, Chinese investment in Europe has become more focused on greenfield projects, which reached a record value of EUR 3.3 billion in 2021.
Agatha Kratz, Director at Rhodium Group, said Chinese companies are increasingly "setting up their own plants in Europe, particularly in areas where they enjoy a competitive advantage, like electric batteries". "Chinese firms are also increasingly active investors in European start-ups", the researcher added.
Other articles
Uncategorized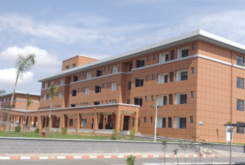 21 June 2023
Angolan diplomatic academy to offer courses in Chinese language
Uncategorized
20 March 2023
Japan pledges to support USD 530 million port development project in Angola