Angola, Zambia, and Democratic Republic of Congo (DRC) have taken major steps to create a trade corridor that could transform how the region's resources are shipped.
"Harmonising regulations on the corridor and developing infrastructure would allow the three countries to transport metals used to make electric vehicles and wind turbines from inland mines to port, cutting transport times from weeks to days", miner Pensana said in a statement.
The agreement will allow the three states – all members of the South African Development Community (SADC) to jointly develop harmonised corridor regulations and systems to foster infrastructure development.
Angola, DRC and Zambia move towards jointly managing key trade corridor
The Lobito Corridor will cross Angola and link up with the mining areas of Katanga province in the DRC and the Copperbelt in Zambia.
"The Lobito Corridor presents an alternative strategic route to export markets for Zambia and DRC and offers the shortest route linking key mining regions in these two countries to the sea," said the SADC.
The three countries have agreed to joint management of a trade corridor to and from the Atlantic Ocean port of Lobito, recently concessioned to Portuguese infrastructure group Mota-Engil for a USD 450 million upgrade.
Mota-Engil to invest USD 450 million in concession for Lobito corridor in Angola
Transport ministers for the three countries have signed an agreement to facilitate the Lobito Corridor, which will connect the Atlantic Ocean port of Lobito in Angola with mining hinterlands.
Other articles
Angola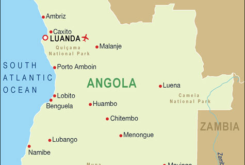 29 September 2023
Angola in Top-6 African Countries for Chinese Investment
Angola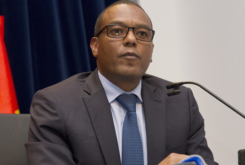 28 September 2023
Angola-China Mutual Investment Protection Agreement Ready for Signature