Angola, Zambia and Democratic Republic of Congo (DRC) have agreed to establish a new agency that will oversee the development and joint management of a trade corridor to and from the Atlantic Ocean port of Lobito, recently concessioned to Portuguese infrastructure group Mota-Engil, partly owned by China's CCCC.
The agency will "ensure the availability of the Lobito Corridor to importers and exporters from the inland states of the DRC and Zambia as an efficient and economical supplement to other trade routes," Ricardo Viegas D'Abreu, Angola's transport minister, said in a speech.
The Lobito Corridor Management Institution will facilitate trade from Zambia and DRC over Angola's 1,344km Benguela Railway, the three countries said at a recent ceremony in the Angolan port city.
Mota-Engil to invest USD 450 million in concession for Lobito corridor in Angola
If the project succeeds, it may transform how the region's resources are shipped, as it would serve as a key route to move metals used to make electric vehicles and wind turbines from inland mines to port, and cut transport times from weeks to days.
The Lobito Corridor covers the mining areas of the Katanga Province of DRC and the Copperbelt of Zambia, presenting an alternative strategic route to export markets for DRC and Zambia and offering the shortest route linking key mining regions in these two countries to the sea.
DRC and Zambia are key suppliers of copper and cobalt, which are currently shipped via road to ports in South Africa and eastern Africa.
Lobito Corridor Concession in Angola Attracts CITIC, CR20 and Mota-Engil
The Benguela Railway, which once transported minerals from the region, was shut during the Angolan civil war that lasted from 1975 to 2002.
Other articles
Angola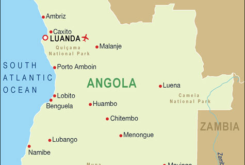 29 September 2023
Angola in Top-6 African Countries for Chinese Investment
Angola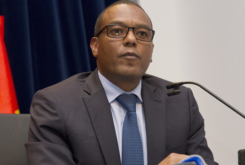 28 September 2023
Angola-China Mutual Investment Protection Agreement Ready for Signature