Timor-Leste has reviewed its Legal Regime for the Licensing of Economic Activities, according to official legal database Legis-PALOP+TL.
Law No. 83/2022, of November 23, which amends and republishes the Legal Regime for the Licensing of Economic Activities, will come into force on May 22, 2023
The new decree establishes that economic activities in Timor-Leste are no longer classified according to an analysis based on risk to consumers and the environment, into economic activities of low, medium and high risk, to include all of them in the common framework for classifying economic activities adopted in the Timorese legal system, known as the Classification of Economic Activities of Timor-Leste (CAE).
China poses alternative to ASEAN membership says Timor-Leste president 
From May 22, 2023 onwards, economic operators will only be able to carry out economic activities whose classification code appears in the "Prior declaration of commencement of economic activity", being subject to the following duties, under penalty of fines that may amount to USD 30,000, in case of non-compliance:
⦁ Duty of prior declaration of start of activity in a specific form for this purpose and delivered, in person or electronically, at the Single Counter of the Business Registration and Verification Service, I.P. (SERVE), which includes the request for a tax identification number, in cases where it has not yet been assigned;
⦁ Obtain a sectoral license from the SERVE Single Counter, whenever each declared activity corresponds to an applicable sectoral licensing regime, subject to the payment of a fee in the amount of USD 60, in addition to the payment of any fees applicable to the applicable sectoral licensing;
⦁ Carry out the economic activity in question only after the date of the favorable decision in the respective licensing procedure;
⦁ Communicate to SERVE the cessation of the declared economic activity, as well as the suspension that lasts for a period longer than six months.
China aiming at 'comprehensive agreement' with Timor-Leste and South Pacific nations
Holders of a license to carry out an economic activity are also required to notify SERVE, within 10 working days, of the following, under penalty of fines that may amount to USD 20,000:
⦁ Any alteration to the exercise of the licensed economic activity resulting in non-compliance with or fulfillment of the legal requirements that justified the attribution of the license in question;
⦁ Changing the location of the establishment intended to carry out the licensed economic activity;
⦁ Cessation of the licensed economic activity.
Other articles
Angola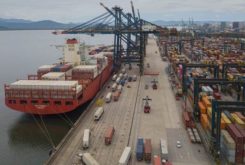 28 November 2023
Sino-Lusophone Trade Dips Again in First Ten Months of 2023
Angola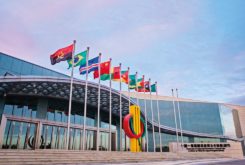 15 November 2023
China-Portuguese-speaking Countries Entrepreneurs Meeting to Return in 2024