Timor-Leste is among 10 countries in the South Pacific where Chinese Foreign Minister Wang Yi will promote a 'comprehensive agreement', covering aspects from security policy to fishing rights.
Wang Yi, who arrived in the Solomon Islands on thursday at the start of a regional tour, will seek the support of ten small Pacific nations for the comprehensive agreement, in what could be a game-changer for influences in the region, according to the Associated Press,
China also wants to develop a joint fisheries plan – which would include lucrative Pacific tuna capture –, increase cooperation in managing the region's cyberspace and create delegations from the Confucius Institute, the state body that promotes Chinese language teaching.
Xi Jinping and Li Keqiang vow to support Timor-Leste´s development
China also mentions the possibility of establishing a free trade area with Pacific nations.
A draft of that agreement, obtained by AP, reveals that China wants to expand cooperation in the area of ​​justice and in the field of "traditional and non-traditional" security.
During the 10-day tour, Wang also plans to visit Kiribati, Samoa, Fiji, Tonga, Vanuatu and Papua New Guinea.
Xi Jinping ready to work with Timor-Leste counterpart to take relations to a "new level"
Australia responded by sending the new foreign minister, Penny Wong, to Fiji.
China signed a security pact with the Solomon Islands last month that raised fears that Beijing could send troops to the island nation or even establish a military base there, some 2,000 kilometers from Australia.
The Solomon Islands and China say there are no plans for a military base.
Other articles
Angola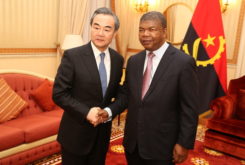 07 December 2023
China and Angola "An Example" for South-South Cooperation, MFA Says
Angola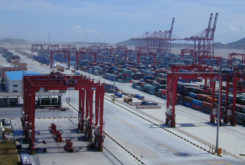 07 December 2023
China Eliminates Tariffs on 98% of Imports from Angola and Signs Investor Protection Agreement