São Tomé e Príncipe has reviewed the framework for the provision of services to the country´s oil industry, according to official legal database Legis-PALOP+TL.
As of January 1, 2023, Authorized Persons, that is, contractors who have entered into a petroleum contract with the São Toméan Government, may enter into contracts with petroleum subcontractors for the provision of exploration, drilling, offshore construction, pipeline/ production, equipment supply services, laboratory, maritime or special transport, pressure testing, calibration, diving, among others, provided they meet the following conditions:
– Preferably hire local service providers, insofar as the services they provide are identical to those available on the international market and their prices, when subject to the same tax charges, do not exceed 10% of the prices charged by foreign contractors for the same services.
– Consult Santomean companies under the same conditions as for consultations with the international market, under the terms to be previously agreed with the National Petroleum Agency (ANP)
The Global Uncertainties and Structural Weaknesses of the Sao Tome Economy*
Petroleum subcontractors must comply with the following under penalty of a fine in the amount of USD 6,000:
– Register with the ANP, even if the services are provided outside the national territory, by means of an application addressed to the Executive Director of the ANP, which issues a registration certificate that qualifies the applicants as Petroleum Subcontractors and authorizes to provide support services to the industry national oil company in this capacity;
– Submit a copy of the contract between the Authorized Persons or Associates and the Petroleum Subcontractors to the ANP within 10 days.
Legal Update/ São Tomé e Príncipe: Update of Petroleum Products Price Structure
Subcontractor registration fees of USD 2,500 apply. For the provision of ordinary related services, that is, which do not constitute specific services specific to the oil industry, oil contractors must, under penalty of a fine in the amount of USD 10,000, resort to citizens or companies residing in São Tomé and Príncipe, except in cases of high technical complexity and which do not exist in the country or which, for duly proven reasons, cannot be provided only by national companies and citizens, in which case the creation of international consortia is allowed.
Other articles
Angola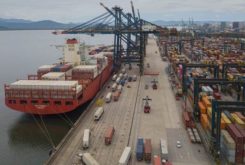 28 November 2023
Sino-Lusophone Trade Dips Again in First Ten Months of 2023
Angola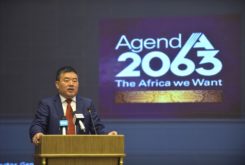 20 November 2023
China and Africa Vow to Bost Cooperation Under Belt and Road Initiative