Angola has revised procedures for collection of fines for breach of the Public Contracts Law, according to official legal database Legis-PALOP+TL.
As of March 20, 2023, within the scope of the voluntary payment of fines for breach of the Public Contracts Law, the extension of the deadline for payment of fines becomes applicable, upon a duly substantiated request addressed to the Body Responsible for Regulation and Supervision of the Public Procurement Market, a service supervised by the Ministry of Finance (MINFIN), to economic operators who participate namely in the following public procurement processes:
⦁ Contracts for public works, leasing or Acquisition of Movable Goods and Acquisition of Services;
⦁ Administrative concession contracts, namely concessions for public works, public services, of the public domain and formation of contracts whose implementation is carried out through a Public-Private Partnership;
⦁ Contracts entered into by defense, security and internal order bodies;
⦁ Commercial contracts resulting from financing.
As of March 20, 2023, Public Contracting Entities have the duty to report illegal practices to the competent MINFIN service, under penalty of not being distributed a percentage of the revenue resulting from fines, namely corrupt practices, fraudulent practices, restrictive practices of competition, criminal practices, or any other ethically or socially objectionable practices, which may constitute an administrative offense committed by economic operators interested in public procurement processes, to whom the following sanctions may be applied:
⦁ Exclusion of the proposal submitted by the interested party in the contracting procedure;
⦁ Impediment to participate, for a period of 1 to 3 years, in other public procurement procedures;
⦁ Inclusion of the operator in the List of defaulting companies managed by MINFIN.
Other articles
Angola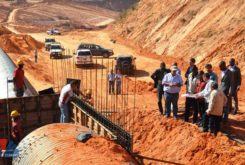 31 May 2023
African Development Bank to manage in Angola USD 50 million credit facility provided by China
Angola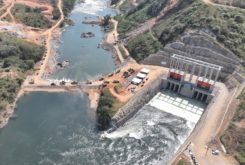 25 May 2023
Angola's 'Three Gorges' Hydro Dam Begins Main Construction Phase