China and Angola are close to a deal on debt relief for the African country, that could involve a moratorium on payments. The International Monetary Fund (IMF), which has a financing program to Angola underway, is waiting for a deal.
According to a report from Angola´s BFA Bank, it is likely that the agreement between the two countries is still under discussion. "It is a key condition for the IMF revision to be approved, and the IMF Board is not scheduled to meet over this issue at least for the next week", it adds.
According to BFA Bank, a dispute remains over the duration of the payment moratorium, either 3 or 5 years, "with the Government obviously pushing for a longer period".
The report quotes the Angolan press as saying that the agreement should include commercial debt, "a fundamental point given the large chunk of debt owed to China Development Bank (which is not bilateral), around USD 15Bn". "The bank is the largest individual creditor of the Angolan State", it adds.
In its latest issue, Africa Monitor Intelligence also reports that the ongoing negotiations on Angolan debt relief – which have already resulted in a reduction in oil remittances to PR China – a point in contention is Beijing´s limited flexibility in relation to the extension of the loan maturities.
The same source adds that Beijing wants a compensation in the form of infrastructure assets or concessions, for debt reduction. In view of the Angolan side's reservations about the interest initially expressed by the Chinese side in a long-term concession on the railway – CFB Benguela Rail, which allows the flow of ore from Zambia and DR Congo to PR China – and port sectors (port of Cabinda) – discussions turned to petroleum assets.
Specifically considered are assets held by Sonangol Sinopec International (SSI), a "joint venture" between Sonangol EP and Sinopec, in offshore blocks – Sinopec could take parte of Sonangol´s stake in the jointly owned assets. The compensation may also include advantages in the exploration of marginal fields in the blocks in which SSI has stakes, Africa Monitor adds.
In June, Angola has sought debt relief from the G20, while reducing the number of oil cargoes being sent to China to pay its debts.
Photo: Chinese ambassador to Luanda, Gong Tao, and Angolan president João Lourenço
Other articles
Angola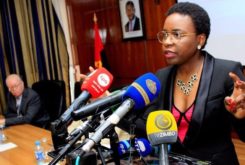 21 September 2020
Angola's Debt to China Estimated at USD 20.1 billion
Angola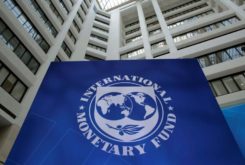 17 September 2020
Angola Gets Additional USD 765 million from IMF