GWM Brasil plans to open 50 stores in Brazil this year, as it rolls out its sales and marketing operations in South America´s largest economy.
Luis Fernando Guidorzi, director of marketing and communication at GWM Brasil said GWM cars will be imported from China, in the first year, after being adapted for Brazil.
Production in Brazil will start in 2024, at the Iracemápolis factory, in the interior of São Paulo, a plant that belonged to Mercedes-Benz until 2021.
China's SUV maker GWM to launch Brazil-made model in the first quarter of 2023
"We will have 50 stores in Brazil this year, with partner dealers who will be our regional spokespersons. This begins to bring security to the consumer", Guidorzi told the Brazilian press.
The Chinese automaker GWM released the price of its first model that will be sold in Brazil: the Haval H6 sport utility vehicle (pictured above), in the hybrid format (which combines electricity and gasoline), will cost between R$ 209,000 and R$ 299,000 (around USD 40.000-57.ooo).
"The question, now, is to show people that there are opportunities beyond combustion engines: our differential of being 'plug-in hybrid' and 'hybrid'", Guidorzi said.
Great Wall Motor´s investment in Brazil to generate over 2.700 jobs
"Brazilians love cars and technology. This education part will be very important for us to build our story with the consumer", he added.
SUVs are very popular among Brazilians drivers, with this segment growing year after year. Today it already represents almost half of market sales.
Other articles
Brazil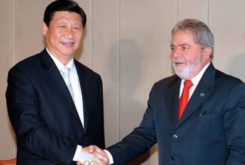 20 March 2023
Brazilian President travelling to China with record delegation of 240 businessmen
Brazil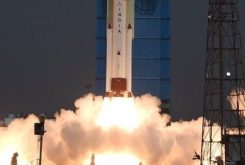 20 March 2023
New Brazil-China satellite will monitor deforestation in the Amazon