China's largest SUV maker Great Wall Motors will launch a Brazil-made model in the largest country of South America in the first quarter of 2023.
Great Wall Motors made the announcement last week when it unveiled its popular brand Haval and made the world premiere of the Haval H6 PHEV 4WD in Rio, China Daily reported.
The model is made at the Iracemapolis plant, which completed its technological upgrading after Great Wall Motors acquired it from Daimler last year.
Great Wall Motor´s investment in Brazil to generate over 2.700 jobs
The Haval H6 PHEV 4WD has been specially designed and tuned by the carmaker's R&D team based on Brazilian road conditions, local users' travel habits and charging network, said the carmaker.
It has a range of 170 km on the electric mode, the longest of all plug-in hybrids available in the Brazilian market. It delivers a maximum output of 289 kW and a top torque of 762 Nm.
Great Wall Motors said more electrified models are scheduled to follow the Haval H6 PHEV 4WD, adding that Brazil will be a landmark and regional hub for the company to further expand its presence in other Latin American markets.
"GWM will offer new energy vehicles for users with innovative products and new technologies, bringing them clean and intelligent mobility experiences," said Yang Weiqi, president of GWM Brazil, at the brand launch conference.
Other articles
Brazil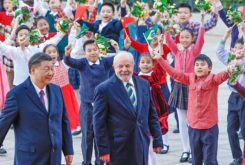 26 September 2023
China To Deepen Practical Cooperation With Brazil in All Areas
Brazil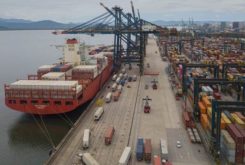 19 September 2023
China Fuels Record Brazilian Agricultural Exports