Great Wall Motor (GWM), China´s largest private automaker, will generate over 2.700 jobs with its BRL 10 billion (USD 1.9 billion) investment in Brazil by 2032.
GWM's project for its factory in Brazil, which previously belonged to Mercedes-Benz, was presented last week by Pedro Bentancourt, the company´s Brazil CEO, along with the governor of São Paulo state, João Doria.
"Electromobility is an irreversible and inexorable phenomenon and our plant in Iracemápolis (São Paulo state) will be the first plant outside the United States, on the American continent, that will produce hybrid and purely electric vehicles", Bentancourt said.
China's Great Wall Motor unveils USD 1.9 billion investment to produce "new energy" cars in Brazil
"We also expect our hybrid vehicles to be flex hybrids, capable of being fueled with ethanol", a highly used and locally produced fuel in Brazil, the GWM CEO added.
The investment in Brazil is to reach BRL 4 billion (nearly USD 800 million) in the next three years, according to the company.
The Iracemápolis plant will produce electric vehicles, such as SUVs and pickup trucks, with a forecast installed capacity of 100 thousand vehicles per year.
Great Wall Motor to Produce 100,000 Vehicles in New Brazil Factory
According to the government of São Paulo state and the city hall of Iracemápolis, the company can generate 2,000 direct jobs by 2025, along with 200 to 300 indirect jobs in maintenance services and 500 more in other services.
According to the CEO, the company also expects that, by 2025 or 2026, half of its production will use locally sourced components.
GWM also announced the implementation of 100 charging stations for electric and hybrid vehicles in municipalities in the state of São Paulo.
According to the São Paulo government, the future GWM recharging network will be powered mainly through the installation of photovoltaic panels.
The charging equipment will be assembled at GWM's points of sale and services, where charging will be free and available for electrified vehicles of any model or manufacturer.
Charging stations will also be installed in large commercial establishments, such as parking lots, shopping malls and supermarkets.
Other articles
Brazil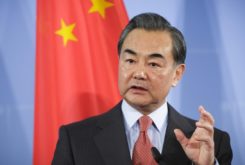 30 November 2023
Chinese Foreign Minister Calls for Lifting China-Brazil Ties to New Level
Angola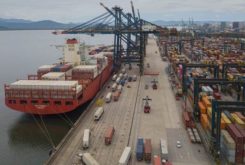 28 November 2023
Sino-Lusophone Trade Dips Again in First Ten Months of 2023