Great Wall Motors (GWM), China's largest private automaker,  is to open a factory in Brazil for electric cars and light utility vehicles.
GWM approached Brazilian officials last week, and is looking to invest in the Southeast of South America´s largest economy, according to a report in o O Globo newspaper.
GWM has been studying Brazil for two years and is now actively looking for a state that offers tax benefits for the investment.
Market analysts and economists see the investment as a great possibility for Rio de Janeiro, which suffers from rising unemployment, the same source added.
On April 8, GWM released the production and sales data of March 2021, showing GWM cars sales growing year-on-year 84.4%.
8,052 cars were sold overseas, with a year-on-year increase of 35.5%, according to the company.
Since the beginning of 2021, GWM has continuously accelerated its expansion pace globally. In the Russian market, 2,833 new GWM cars were sold in March, with a year-on-year growth of 77%.
GWM has created a "12+5" global manufacturing system. In China, following the manufacturing bases in Baoding, Xushui, Tianjin and Yongchuan in Chongqing,
GWM is promoting major projects in Zhangjiagang, Shandong, Pinghu, Zhejiang and Taizhou at a steady pace.
Globally, GWM owns KD factories in Ecuador, Malaysia, Tunisia and Bulgaria, and Russia Tula HAVAL factory which has been put into production in 2019.
GWM global R&D layout covers Europe, Asia and North America. Overseas R&D centers have been set up in Japan, the United States, Germany, India, Austria and South Korea.
GWM showcased 22 new models at the Shanghai International Automobile Industry Exhibition (Auto Shanghai 2021) this month.
Other articles
Brazil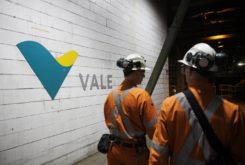 09 December 2022
Brazil mining giant Vale expecting pick up of Chinese demand
Brazil
05 December 2022
Brazil Exports to China Jump 35.6% and lead to record trade surplus